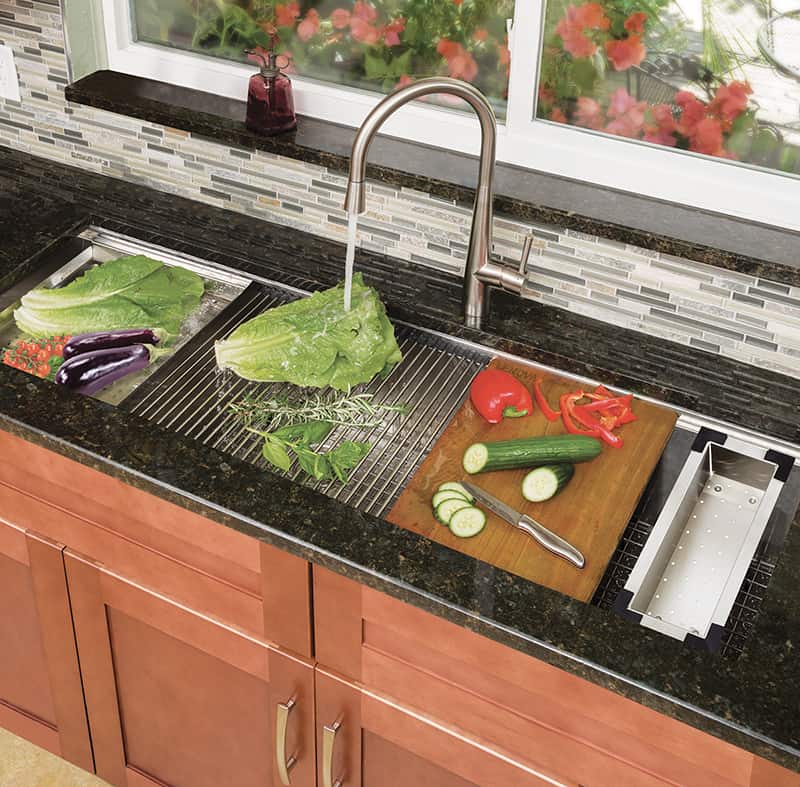 Recently, ProRemodeler named Lenova's Ultra Ledge Sink in their feature "Top 100 Products for 2019: Kitchens". The product was highlighted for its professional-grade work area and sound finishes. We are always delighted when the products we represent are featured in magazines and given the attention they deserve :). See more about Lenova on our website.
For centuries, kitchens have had a functional purpose but today's consumers expect more. Homeowners want a place to cook, entertain and clean with ease. The Ultra Ledge Sink from Lenova provides a professional-grade work area. Users can slide in optional accessories—including a colander, cutting boards, and roll-up grid racks—providing an efficient station for chopping produce, drying pasta, soaking pots and pans, and drying dishes. Made of stainless steel, standard features include a satin finish, sound baffling pads, and removable splash guards and strainer baskets.
About Excel Marketing
Excel Marketing specializes in determining the best way to promote product lines such as Lenova. They represent product lines and work with designers, architects, homeowners and shop owners to bring the products to market. If you would like to learn more, contact Excel Marketing today.