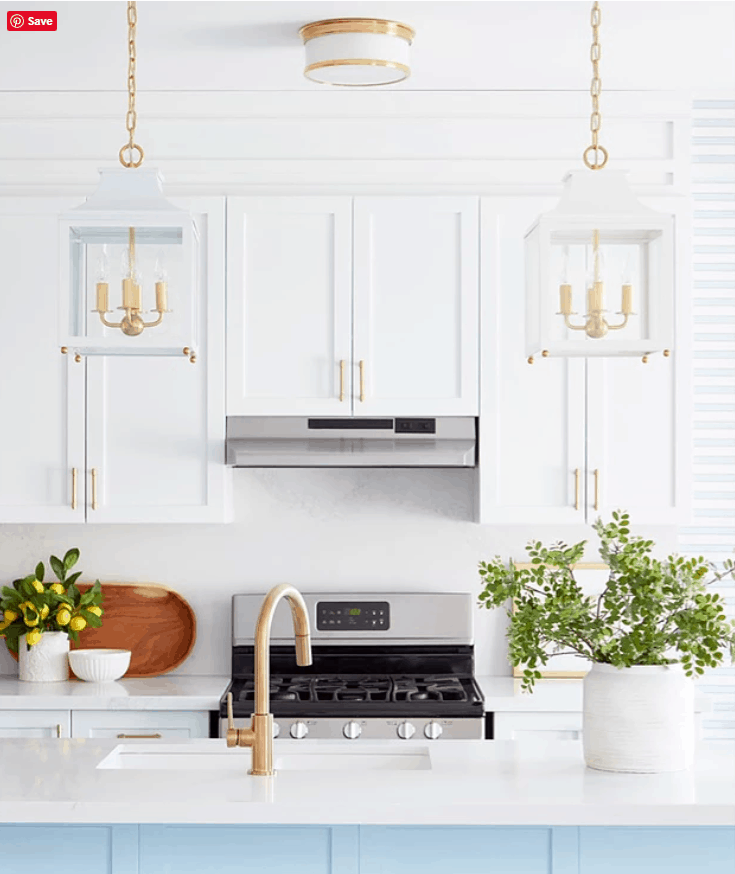 Lifestyle blogger and designer, Sarah Gunn recently became Emtek and Schaub's One Room Challenge Finalist for her gorgeous kitchen make-over. Read the full story on her blog: Sarah Gunn
For Sarah, the most amazing thing about the One Room Challenge is that it's allowed her to finally create a space that truly represents her style and give her family the home they've always dreamed of.
Design Inspiration
Sarah drew on her love of coastal style for her open-concept kitchen design. She said goodbye to the long dark cabinets and countertops and hello to a beautiful, bright kitchen that would put a smile on anyone's face.
The Before & After
The wall cabinets were sprayed by Paint it Like New in Sherwin Williams Extra White and the island in the prettiest blue, Soar, also from Sherwin Williams. The Emtek Jasper Pulls finish the entire look adding polish, sophistication, and grace.
See more photos here.
About EMTEK and Schaub's One Room Challenge
Twice a year, for the last 14 years, Emtek and Schaub sponsor an official One Room Challenge. Competing designers pick one room and complete a redesign using Emtek and Schaub products. The designers document the journey, sharing before and after photos and blog about the hardware selection and integration. When complete, applicants submit their stories and photos for a chance to win. See a list of this year's finalists.