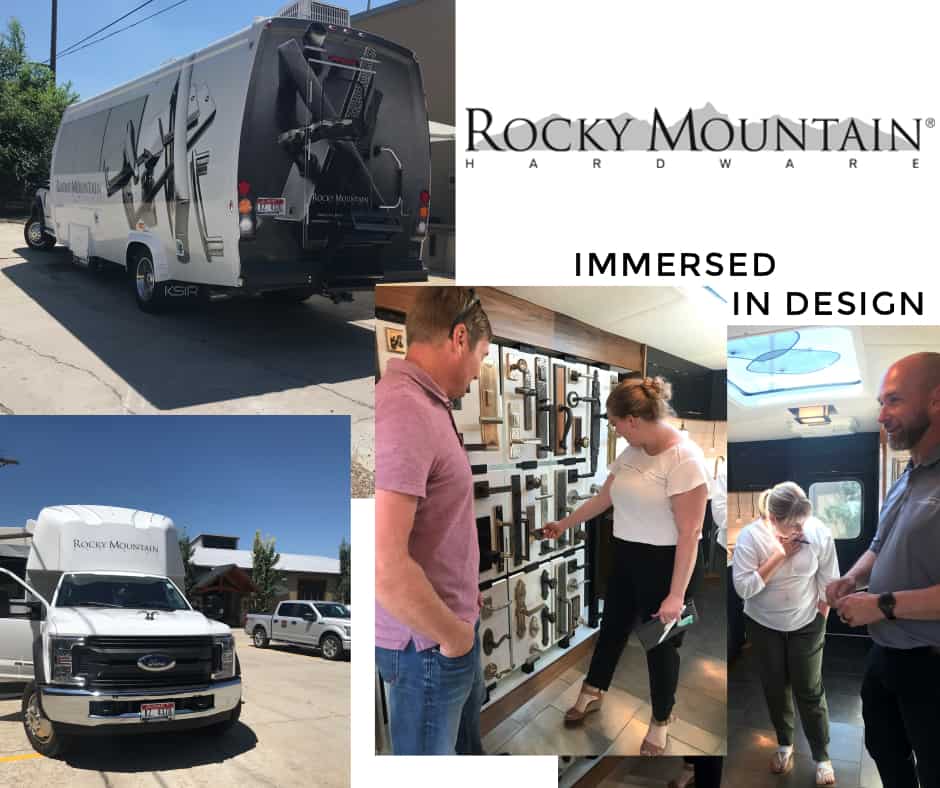 Rocky Mountain Hardware (RMH)'s brand new 31′ roadshow bus made an appearance at Mountainland Design in Salt Lake City on July 31st and August 1st. The RMH's full product offering—including the latest door and cabinet hardware, bath accessories, plumbing, lighting and more were on display as builders, designers and architects immersed themselves in design and enjoyed some good ol' BBQ. The event was hosted by Mountainland Design, and was attended by Excel Marketing professionals and Local Builders, Designers and Architects.
About Excel Marketing
Excel Marketing specializes in determining the best way to promote product lines such as Emtek. They represent product lines and work with designers, architects, homeowners and shop owners to bring the products to market. If you would like to learn more, reach out to Excel Marketing today.
About Mountainland Design
Mountainland Design is much more than an appliance, hardware, and plumbing company; they are built on the foundation of their relationships with each other and their clients. The phrase "Mountain Land Design Family" is used often in conversation to describe their company dynamic and they always have room at the table for one more.