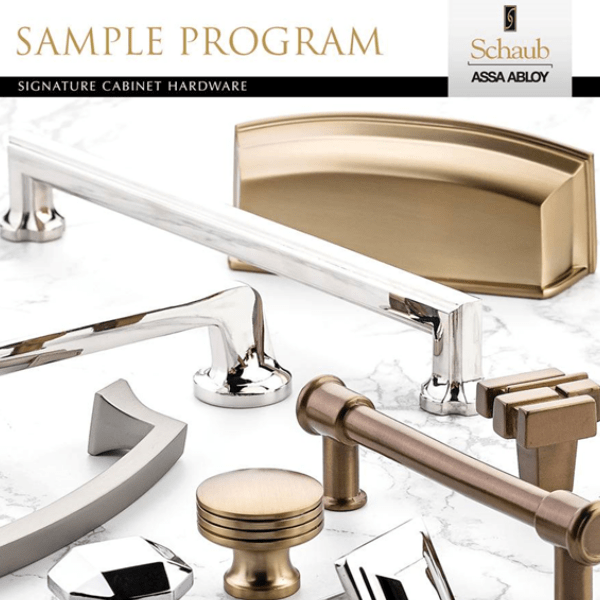 Schaub & Company is pleased to offer a no charge sample program for authorized dealers. Help close your sale by allowing us to provide your client with quickly shipped sample products, at no cost.*
Some conditions do apply. Please see our fillable Sample Order Form for details or to place an order.
*All samples are subject to a packaging, shipping and handling charge of $5 per sample.
For full details reach out to Excel Marketing. Excel Marketing represents high-end fixtures to dealers, interior designers, builders, and homeowners.