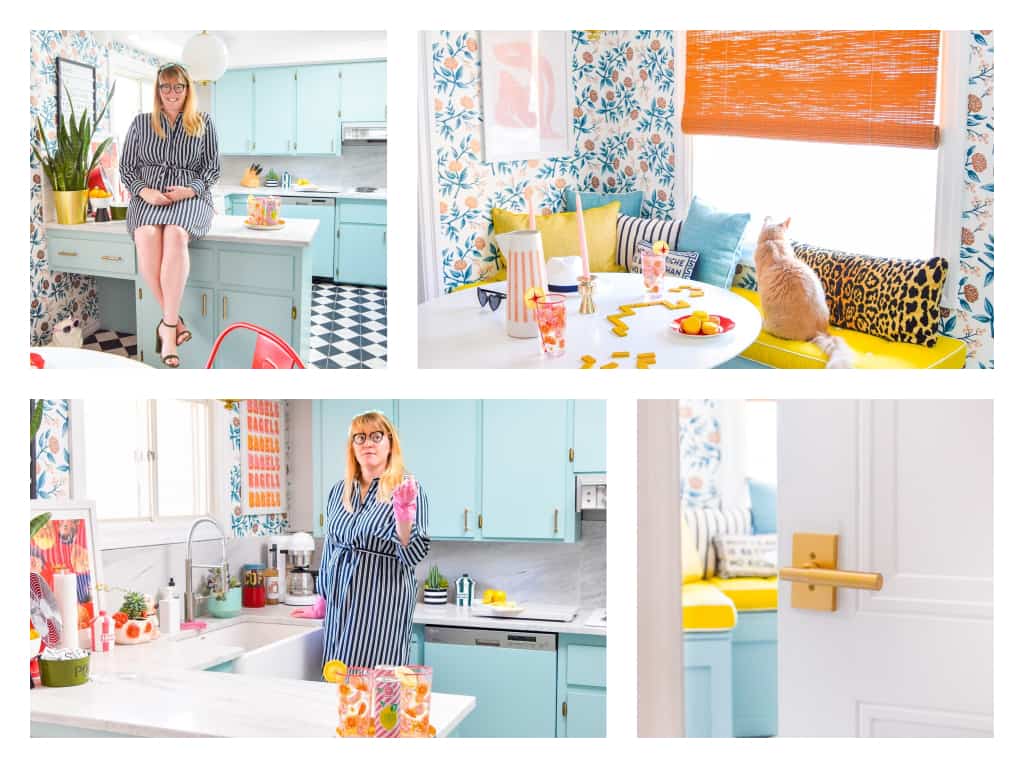 Want to know how to design a Retro Glam Kitchen? Just ask Ariel, blogger, designer, and voice behind PMQ for Two, a website that features bright, bold, colorful home decor, DIYs and lifestyle content.
Last spring, Ariel took part in Emtek and Schaub's One Room Challenge and became a finalist with her Retro Glam Kitchen which features hardware from the EMTEK Line. Specifically, Door handles from Emtek and cupboard/drawer hardware from Emtek.
With an extensive list of things to renovate in the kitchen, Ariel set off gutting the counters, old sink, stoves, cupboards, and the AC Unit. They pealed back several layers of linoleum and laid down a new subfloor. Her goals for the design were to highlight the age of the house and feature it's existing charm while creating a kitchen that wowed.
The Kitchen Before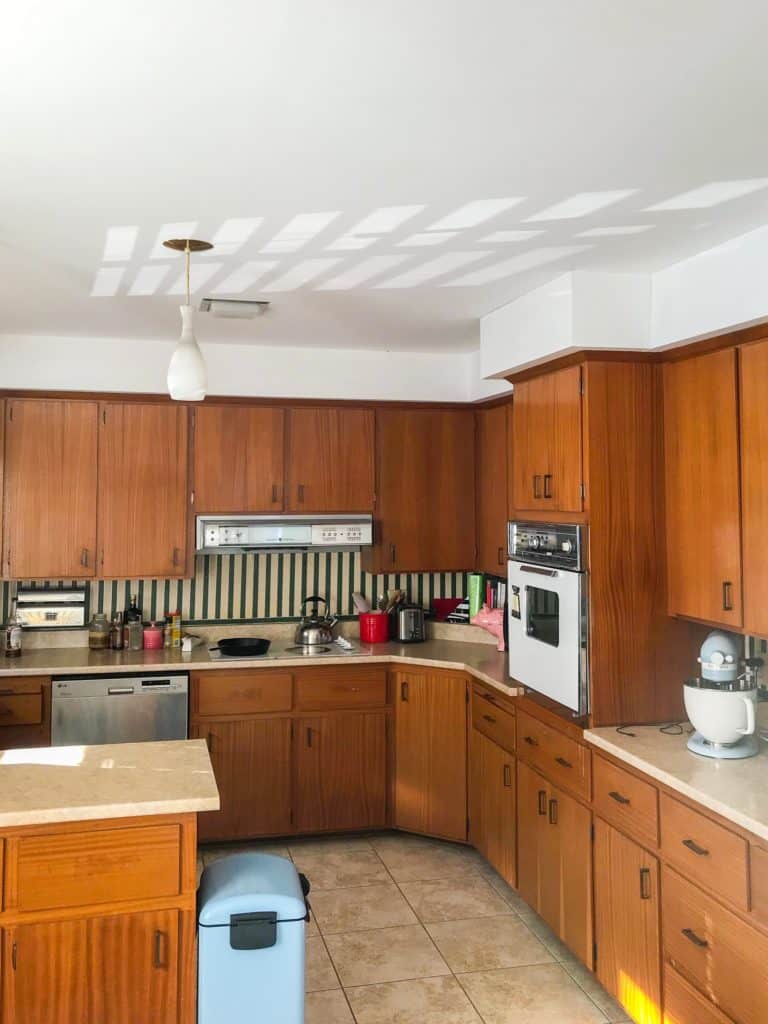 Retro Glam Kitchen After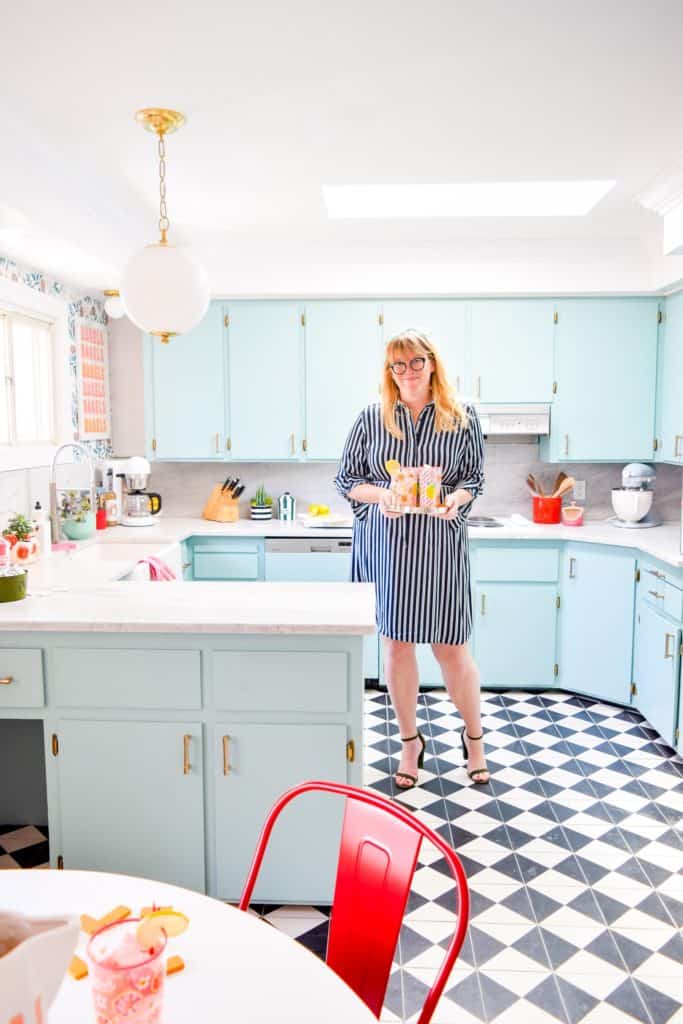 Mood Board
In order to formalize the plan, Ariel created a mood board pulling together tons of bright, funky and playful elements. To balance the visually complicated elements, she use simple and timeless white marble countertops. She chose a black and white checkerboard tiled floor and Opal Silk blue painted cabinets. The show-stopping additions are the cupboard and drawer hardware from Emtek, as well as new door handles.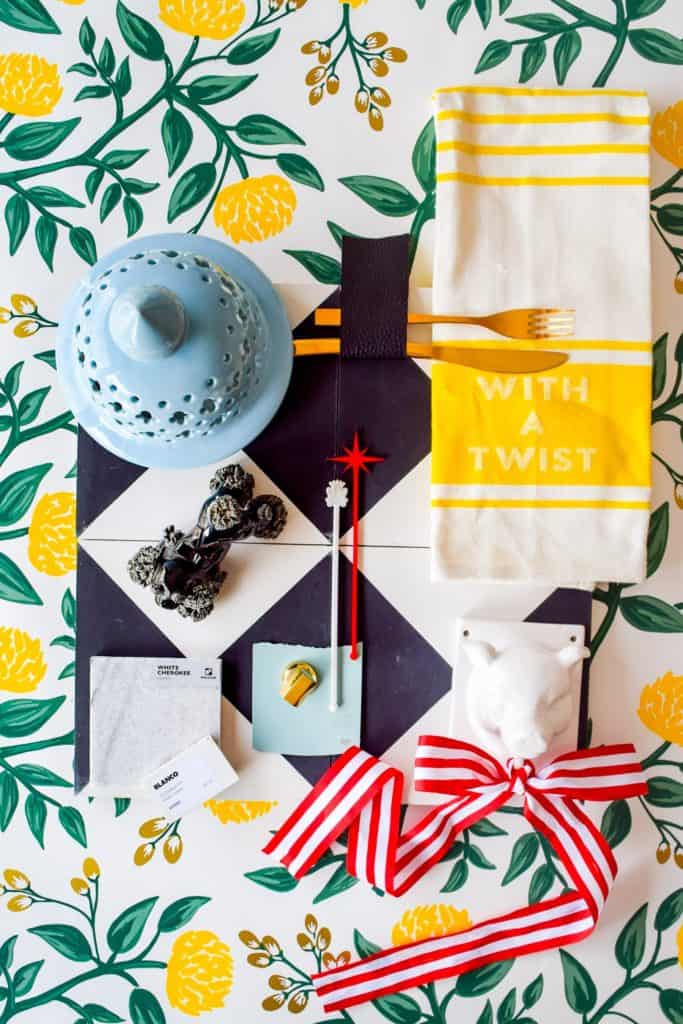 The Entire Progress
Each week, Ariel updated her progress on her blog. To follow along and see a full account of the entire renovation process, access each blog here:
Wk 1: Plans for out Retro Glam Kitchen Renovations 
Wk 2: How to Paint Plywood Kitchen Cabinets
Wk 3: Choosing A Retro Kitchen Floor Tile
Wk 4: Retro Kitchen Details
Wk 5: Glam Kitchen Finishes 
Wk 6: How To Choose A Retro Sink
Final Reveal: Retro Glam Kitchen