The Galapagos project is an algorithm-driven 3-D printed door hardware concept inspired by nature and created by Will Zhang. This product will be available later this year from Emtek but It made its first showing on the market at KBIS this year.
How did the Galapagos project begin?
The companies designer, Will Zhang, realized that there was a similarity between writing code and writing DNA. So he used that information and tried to create something that has never been created before.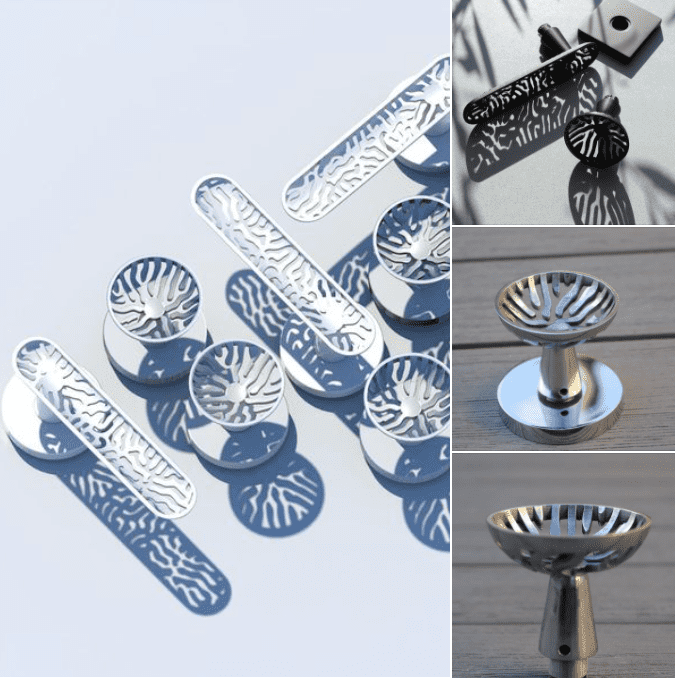 The Result
The result of this creative adventure was the creation of a new type of door hardware. The coral-inspired biophilic door handles are in 3D printed stainless steel and copper. Some of the things that you can expect to see in this new line of products…
Emtek has developed a computer algorithm capable of generating patterns that mimic the variations seen in nature.
A limited series of truly unique patterns will be generated and produced with 3D printed metals.
Each 3D printed handle will represent their own variation of The Galapagos Project.
Emulating nature, no two pieces will be identical.
Offered in Stainless Steel or Copper base materials.
Each unique piece will be 3D printed to order and hand assembled by our production team in Los Angeles
About Emtek
Emtek is dedicated to helping bring your personal style to life. Door hardware is more than a way to open, close, and secure a space. To Emtek, it is an integral part of a room's design theme. Each order is custom assembled in their Southern California facility. There is no predetermined combination of knobs, levers, rosettes, and finishes; they let you mix and match according to your own taste. Door hardware should make a statement, your statement.