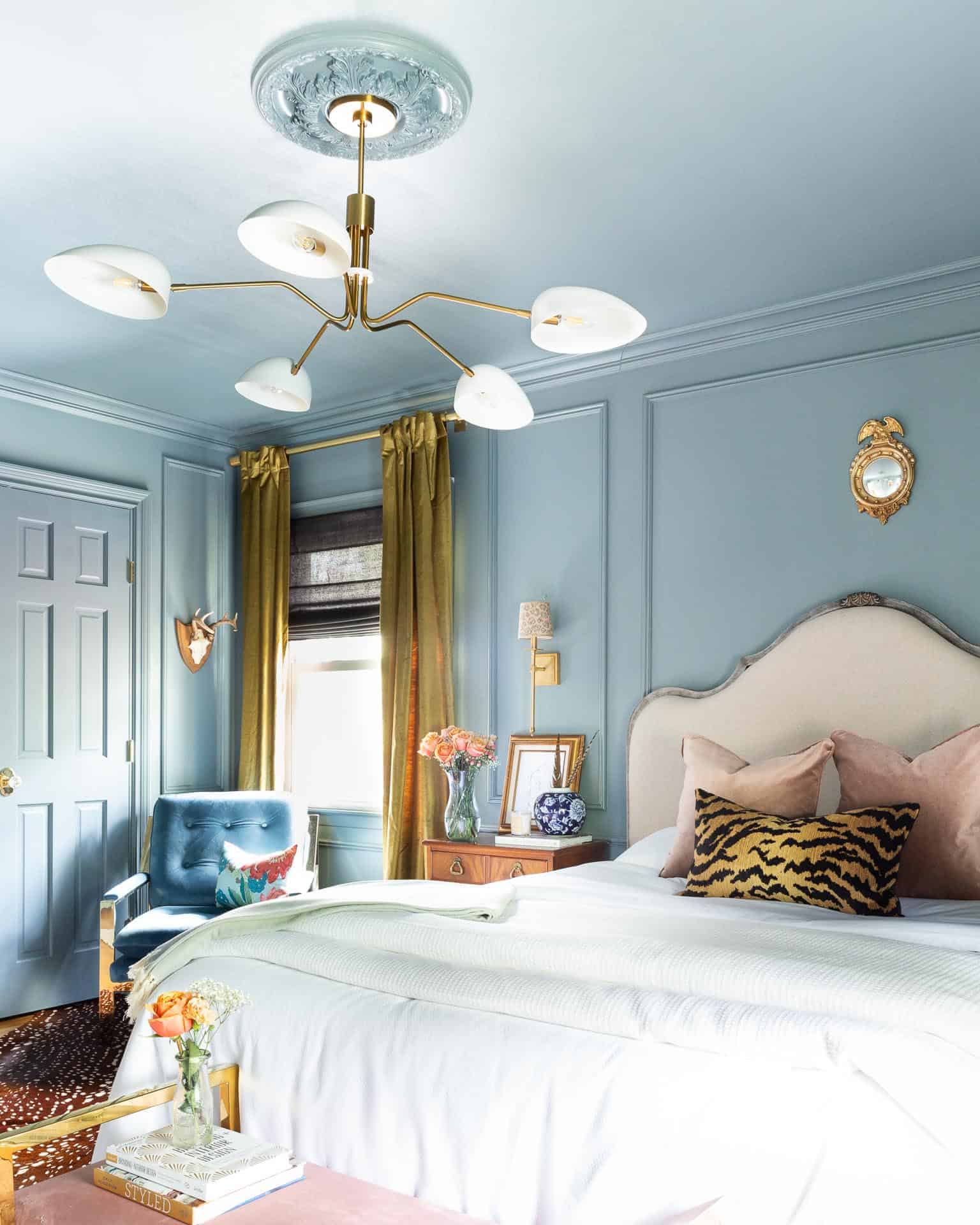 Check out Emtek and Schaub's One Room Challenge Finalist, Glass of Bonino for their gorgeous master bedroom transformation. Here, the designer created a traditional, modern bedroom that strikes the balance between Masculine and Feminine.
Twice a year, for the last 14 years, Emtek and Schaub sponsor an official One Room Challenge. Competing designers pick one room and complete a redesign using Emtek and Schaub products. The designers document the journey, sharing before and after photos and blog about the hardware selection and integration. When complete, applicants submit their stories and photos for a chance to win. See the finalist Glass of Bovino's master bedroom transformation and notice the Astoria Knobs from Emtek.
---
A MODERN TRADITIONAL MASTER BEDROOM
Today is the day – the master bedroom transformation is complete!
Similar to the Fall One Room Challenge, the last few weeks felt like a rollercoaster filled with uncertainty, stress and excitement. The bulk of time spent on this master bedroom transformation consisted of painting the room (3 times), cutting and installing a few hundred feet of Metrie molding, and then painting the entire space (doors, trim, ceiling and walls) another 1-2 coats of paint for good measure.
I'm just thankful a sloped shower bed and mortar wasn't involved for this makeover.
This remodel was filled with decisions that forced me to step outside of my comfort zone, and in taking those design risks, I ended up creating the luxe traditional modern bedroom I had always longed for, but never knew I wanted. My ultimate goal was to create a good balance of masculine and feminine, and I truly feel like I accomplished that. But I'll get to those details later.
OK, I know you're not here to read my word vom. You're here for the photos.
So let's cut to the chase.
Without further ado, our master bedroom before and after shots: