Each autumn, Graham & Brown, a leading UK wallpaper and paint specialist, announces its Wallpaper of the Year and Color of the Year. Looking to the future and drawing inspiration from recent events alongside more than 75 years of design and manufacture expertise, the in-house design studio has chosen "Restore" to capture the refreshed State of mind for 2022.
Wallpaper of the Year, Restore
Introducing the organic and sophisticated wallpaper of the year 2022 – Restore. Born from one's reflection of the past years, Restore is designed with healing, rejuvenation, and reconnection with nature in mind. Juxtaposing the natural and manmade, the elegant design is reminiscent of a wild yet calming concrete jungle. The design features wild trails of exotic botanicals taking over a soothing, smoky blue backdrop. Full of nature, peace, and tranquility, the design does exactly what it says on the tin!
Design Features
This year's design Restore features a variety of wild plants placed on a chalky, concrete-like backdrop imitating the unstoppable forces of nature reclaiming the manmade. Drawing from the hardships of the past two years, this pattern is a symbol for self-care and consideration of how people can limit their impact on the environment and reconnect with mother nature.
Restore is available in three color schemes. In addition to Midnight, is the cool, refreshing Sky and misty, tropical Emerald. Restore Sky is the lighter option, featuring a calming color palette of icy whites and sky blues. Restore Emerald is a tranquil yet refreshing design, created to bring the outdoors into the home. Featuring crisp green, botanical trails meandering through the depths of the emerald, green backdrop.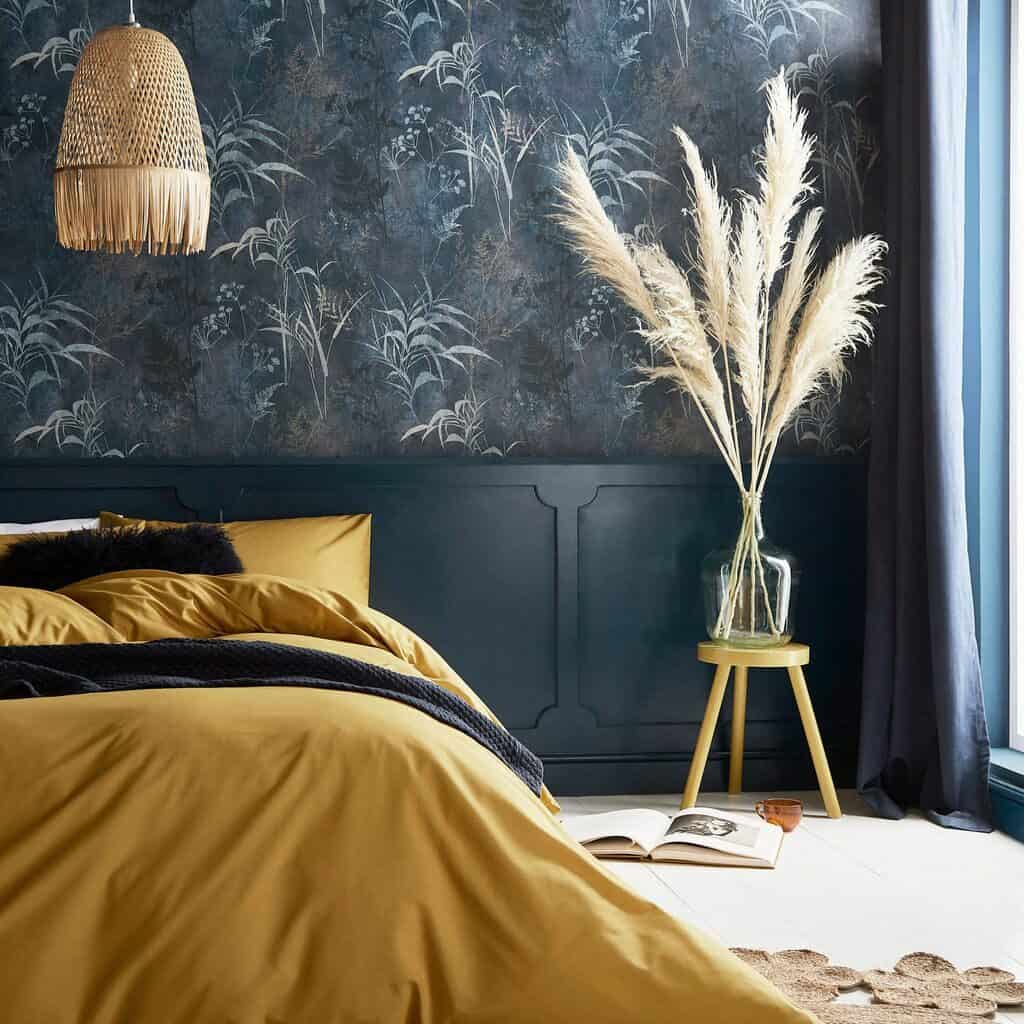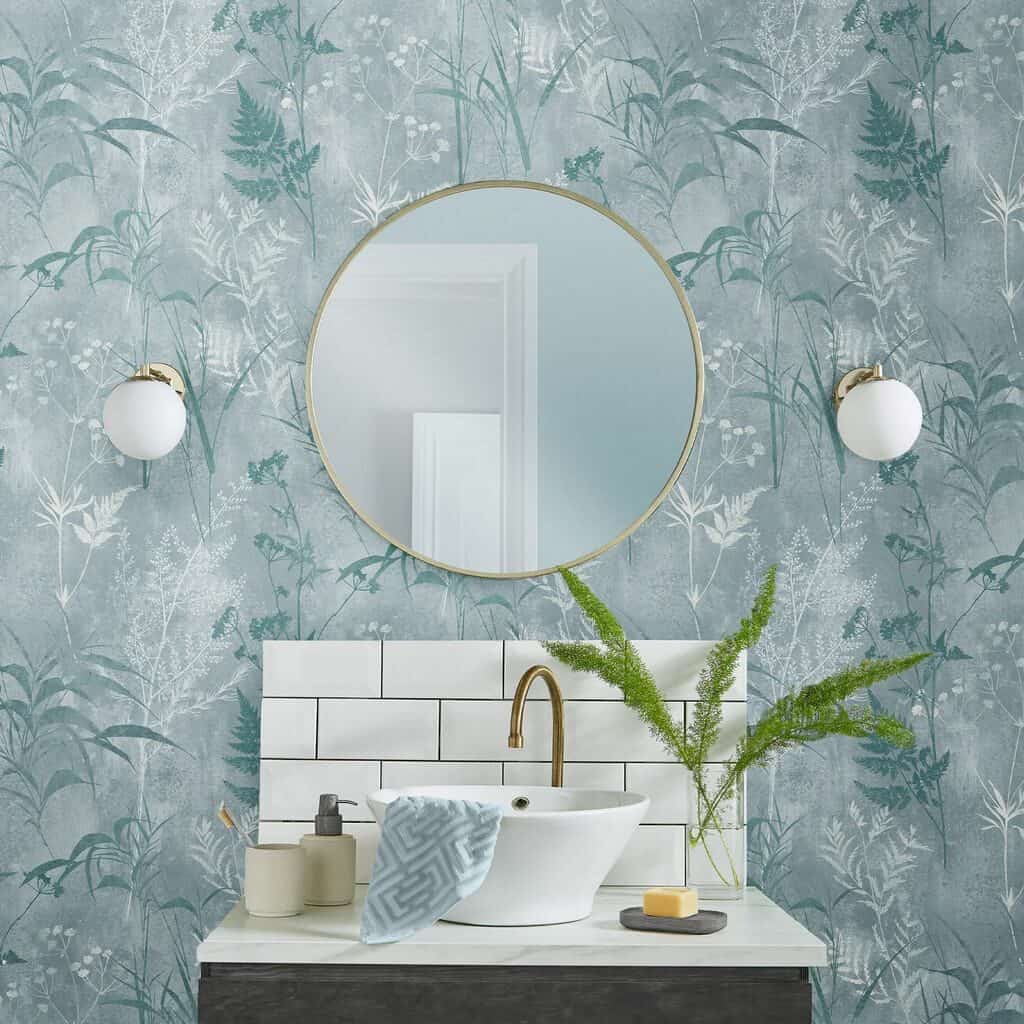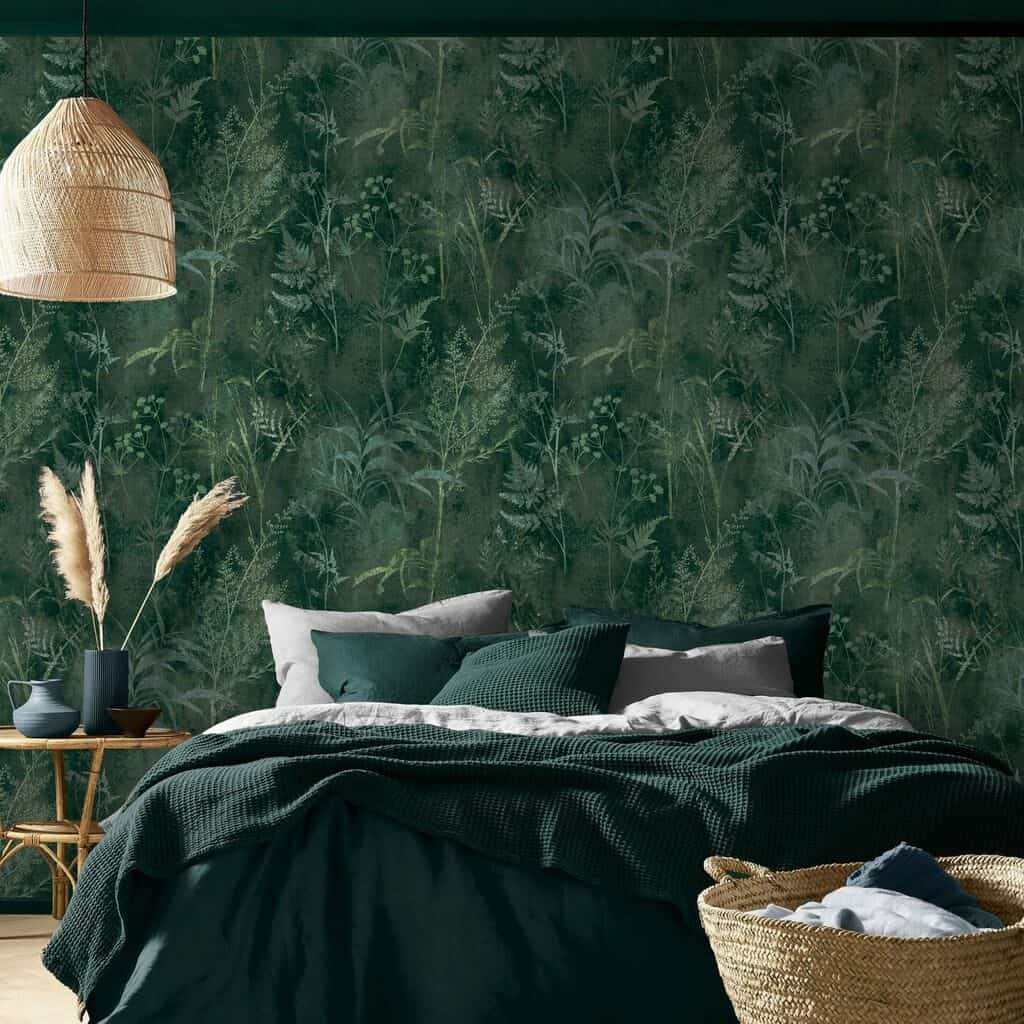 If you are finding it hard to commit to wallpaper, there is good news. The organic and sophisticated design is also available as a bespoke, made-to-measure mural.
The Mural of the Year, Restore Midnight, highlights how far wallcovering production and technology have developed and evolved over the years. Shop Murals
Graham & Brown's Commitment to Stainability
Alongside the Wallpaper and color of the year announcement, Andrew Graham MBE announced the brand's shift to renewable electricity, decreasing its carbon emissions by 29% and that the Graham & Brown would be carbon neutral by January 2022.
The brand's Wallpaper of the Year Restore and Color of the Year Breathe reflect this celebration of nature, self-care, reflection and optimism for the future.
Like this post? Check out Pick Paint Colors Based On Your Personality and Fall Decor Ideas We Love