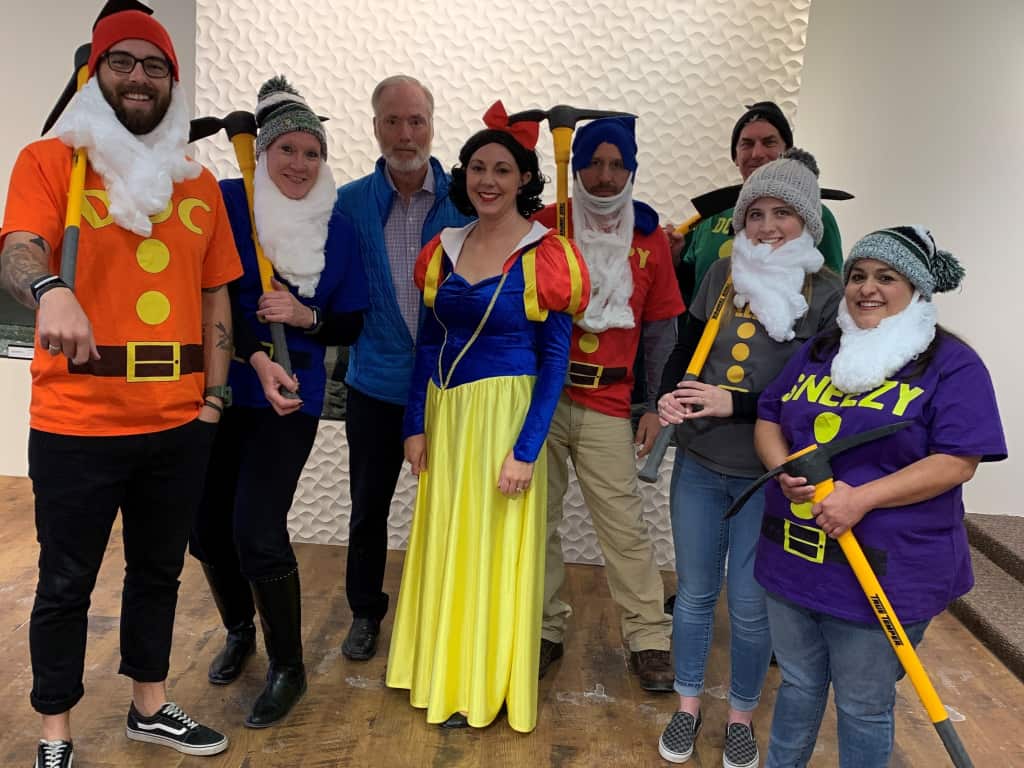 Magic Mirror on the wall, who is the most fun of all? The Rio Grande Co. is! The team at Rio Grande Co. takes fun to a whole new level on Halloween.
Shown in the picture is Kevin Burke, Debbie Gabriel, Bruce Gebhart, Courtney Barnett, Doug Dathe, Paul Rhoades, Rachel Taylor, Amy Duran. Not pictured is Sabrina Hagem.
About Rio Grande Co.
Rio Grande Co. stands more than one hundred years strong in the Denver Rocky Mountain region as a viable and innovative business. Since its founding in the Mile High City, first as a fuel and feed business, and now as a distributor, producer and fabricator of building materials, four generations of the Peterson family; Erik, Elmer, Donald and Bruce have guided the company's remarkable development, growth and contribution to the building of our Colorado communities.
Rio Grande Co. supplies Denver and the Rocky Mountain region many essential construction materials including mortar materials, cements, sand and gravel, concrete accessories, structural steel, rebar, fireplaces, hardware, and stone.