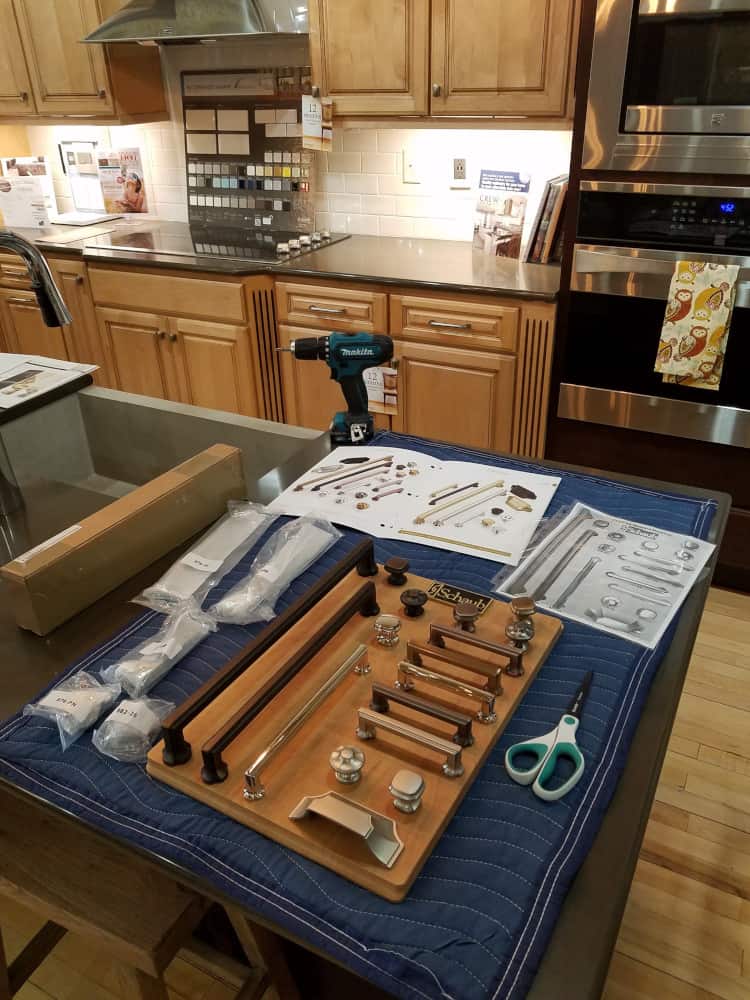 Part of the responsibility of being an effective Representative for Schaub is making sure that display boards are kept current with the latest products. Here, Darla Sather is working her magic at Crazy Mountain Cabinetry in Livingston, MT.
Darla Sather works with architects, designers, and retail sales teams. She represents several high-end product lines for Excel Marketing. She covers Montana and Northern Idaho, and Eastern Washington.
About Schaub & Company
Schaub & Company cabinet hardware is created with passion and expert craftsmanship. Every piece is rich in design and details that will make your home truly stand apart. Collections are unlike anything else on the market. Explore our full catalog of cabinet knobs and cabinet pulls to find the touch of decadence you deserve. You will find decorative cabinet hardware in every style, from sleek contemporary to ornate luxury. View by style, collection, or finish to find exactly the right product for you.