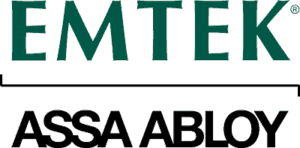 Emtek is dedicated to helping bring your personal style to life. Door hardware is more than a way to open, close, and secure a space. It is an integral part of a room's design theme. Each order is custom assembled in their Southern California facility. There is no predetermined combination of knobs, levers, rosettes, and finishes; they let you mix and match according to your own taste. Door hardware should make a statement, your statement.
Founded in 1981, Emtek has decades of experience creating door hardware. They keep our finger on the pulse of the market and regularly release new designs. Their style is current, but they never forget about the classics. From traditional to contemporary, transitional, or rustic, we have hardware to match every style.
Emtek's products are a cut above in terms of craftsmanship and design. Emtek custom assembled locks are typically shipped within 2 - 3 business days to decorative hardware dealers throughout North America. Most dealers receive orders within five business days. They make your order how you want it and we get it to you quickly.
On their website, you will find examples of Emtek's extensive range of products. Everything you see can be customized with numerous options for knobs, levers, rosettes, and finishes.   Emtek's website also includes valuable tools like Product Selector, which will let you visualize different combinations of products.  You can get all your specification information as well.
Click here to go directly to their website: www.emtek.com