We love this new contemporary product line from Rocky Mountain Hardware. Featuring a minimal profile, Element allows the beauty of art-grade bronze handles to elegantly punctuate the thoughtful design of any custom door. Available in a range of 12 hand-applied finishes, this collection is compatible with all mortise lock functions, from entry through passage.
With its considerate simplicity, Element lets a standout interior design shine. View product line
Project Showcase Featuring the Element Line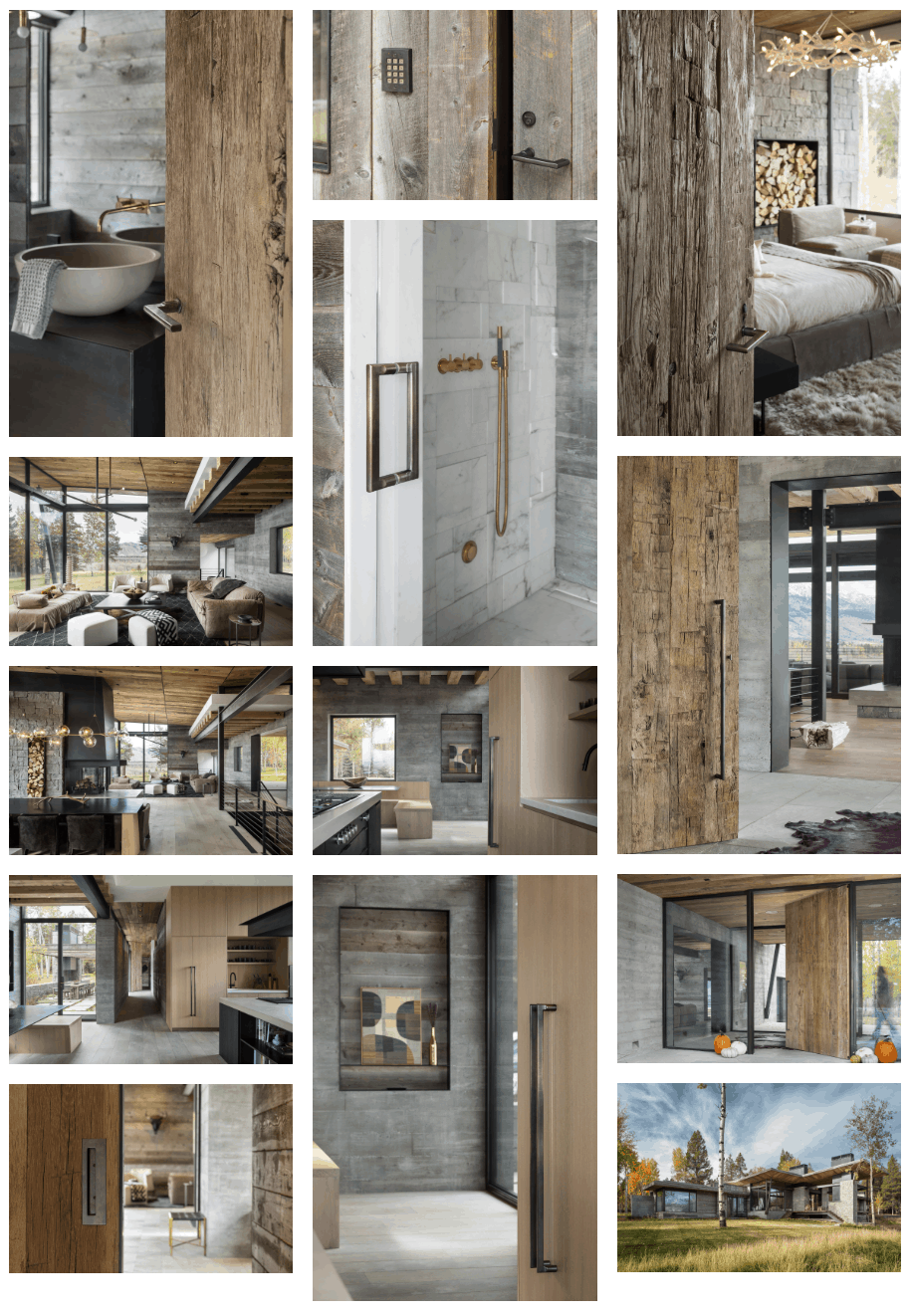 RUSTIC CONTEMPORARY
Wilson, Wyoming
Nestled in the heart of Wyoming, this secluded oasis has breathtaking views of the Tetons and the Snake River plain. The home artfully mixes a variety of organic materials from board-formed concrete walls with clean-lined steel details, to hand-carved reclaimed wood doors with our bronze hardware creating a welcoming contemporary feel with huge style. The home features a variety of RMH collections, including our Olympus levers and grips which creates such a unique modern aesthetic.
About Rocky Mountain Hardware
Founded in 1994, Rocky Mountain Hardware is a leading manufacturer of bronze architectural hardware. Based in Idaho with a flagship store in Hailey, they supremely embody mountain living providing products that stand the test of time. In terms of design, they are like none other operating one of the few remaining artisan-lead metal foundries in America. The range of designs includes door and cabinet hardware, kitchen and bath accessories, tile, plumbing, lighting, and more. The company also has extensive custom capabilities. Authentically "Made in the U.S.A.," Rocky Mountain Hardware products are cast of 90% post-consumer recycled materials. They are a true testament to form, function, creativity, and sustainability. Visit the Rocky Mountain Hardware Website