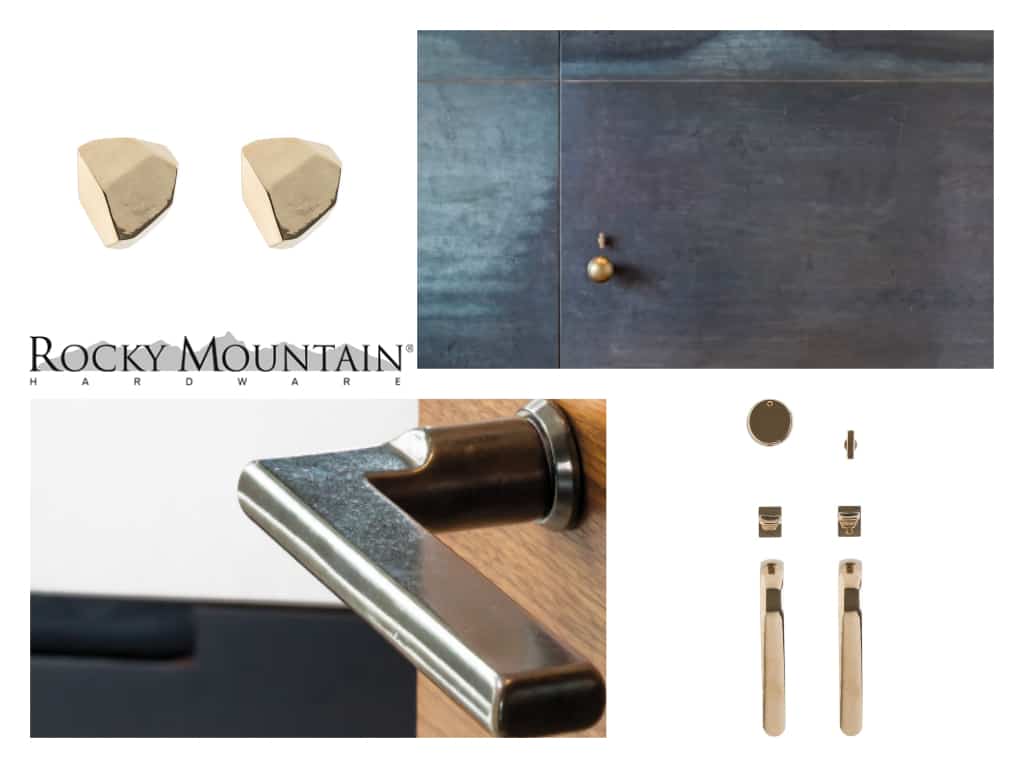 The new Rocky Mountain Hardware Element collection allows the stand-alone simplicity of bronze handles to complement any custom door and any interior design.
Design
With a minimalist and sleek profile, the products included in the Element collection allow the beauty of art-grade bronze handles to elegantly punctuate the thoughtful design of any door.
The new collection is available in a range of 12 hand-applied finishes, including light, medium, dark, brushed and high polished shades of silicon bronze and white bronze. What's more is the Element collection is compatible with all mortise lock functions, from entry through passage. To explore the new products, visit the Rocky Mountain Hardware website or contact the experts at Excel Marketing.


About Rocky Mountain Hardware
Founded in 1994, Rocky Mountain Hardware is a leading manufacturer of bronze architectural hardware. They are based in Idaho, operating three production facilities including one of the few remaining artisan-lead metal foundries in America. The range of designs includes door and cabinet hardware, kitchen and bath accessories, tile, plumbing, lighting and more. The company also has extensive custom capabilities. Authentically "Made in the U.S.A.," Rocky Mountain Hardware products are cast of 90% post-consumer recycled materials.
About Excel Marketing
Excel Marketing promotes high-end product lines such as Rocky Mountain Hardware. We represent product lines and work with designers, architects, homeowners and shop owners to bring select products to market. If you would like to learn more, reach out to Excel Marketing today. Contact us.