Excel Marketing is happy to announce its new membership with the Park City Area Home Builders Association.
The Park City Area Home Builders Association is a nonprofit organizatio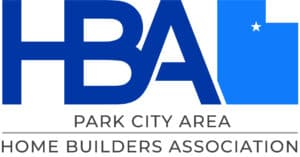 n serving the surrounding areas of Summit, Wasatch and Duchesne counties. It is a member-driven, volunteer organization of builders and associates who are leaders in the building industry and who are stalwart in ensuring a better community and a brighter future for the areas in which they live and work.
Their Mission Is To:
Promote and protect the building industry through education and lobbying efforts of local governments.
Uphold professional and ethical business practices and promote integrity and quality in the industry.
Contribute to the education and welfare of the community.
Strengthen area economics.
Act upon and respect environmental issues and concerns for local areas.
Promote education of the general public and their membership about the industry and its latest products and services.
Strengthen business relationships among members by building a stronger, more effective association.
Featured Image shows a home featured in the 2021 Park City Area Showcase of Homes Gallery. See All Photos