Hotel Management has been the hospitality industry's magazine of record for more than 140 years. It covers hotel investment, development, operations, design, technology, brand strategies and the sharing economy for the new generation of hotel owner, developer, operator, broker and financier. We were thrilled to see them highlight Americh's new seamless tub: The Orleans. The Orleans offers hoteliers and homeowners a radiant, clean, seamless design. See the Hotel Management Magazine article below.
---
Seamless tub: The Orleans from Americh
U.S.-based tub manufacturer Americh has launched the new Orleans tub.
The Orleans unit combines classic French curves with a bold American presence. The Orleans' smaller size makes it suitable for more intimate bathrooms or those with distinctive footprints. The seamless tub is sculpted from a mineral cast for a solid surface. It is available in either a glossy white finish or matte white finish.
The tub's 16-inch interior depth makes it easy to step in and out of the bath, while the integral linear drain still allows a good depth of water for soaking.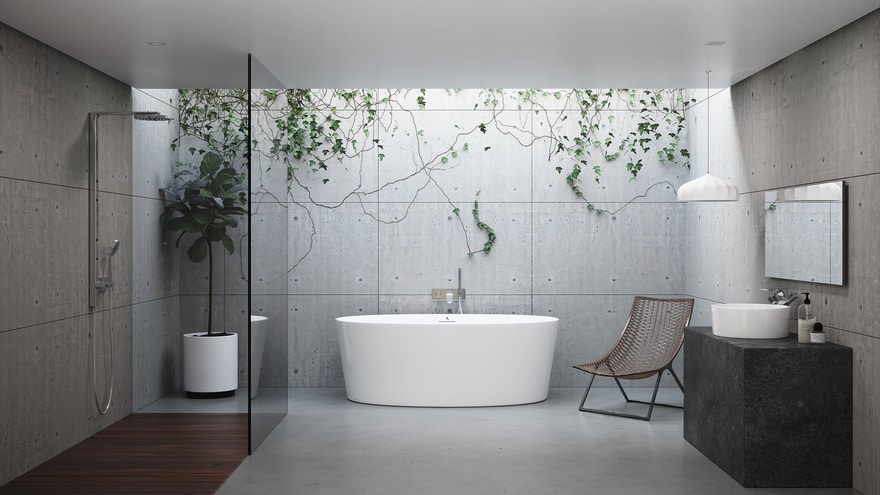 The Orleans is part of the Americh Roc Collection and can be purchased as a tub only. The Orleans includes an integral waste and overflow with polished chrome trim.
---
Source:
Fox, Jena Tesse. "Seamless Tub: The Orleans from Americh." Hotel Management, 24 Feb. 2020, www.hotelmanagement.net/procure/seamless-tub-orleans-from-americh.

For over 35 years Americh has combined a comprehensive palette of designs, selective materials, and stringent quality standard to create products that are unmatched in the industry. Only the best materials, such as Lucite® Acrylic, will measure up to Americh standards. Every product is carefully crafted by their skilled artisans and built right here in the United States.