Yale Expression barn door flat track kit with the soft open and close system includes everything you need to easily install a sliding door in your home.
What Does the Kit Include?
The kit includes the following
72 or 96-inch track
2 soft open and close units
2 hangers
2 anti Jump discs
2 doorstops
1 single floor guide
1 double floor guide
Specifications for Barn Door Kit
¼-inch steel track
Nylon wheel with ball bearing
Max weight capacity up to 200 lbs
Doors 1 3/8 inch to 1 ¾ inch thick
The 72-inch track opens up to 36 inches
The 96-inch track opens up to 48 inches
Finishes
There are three finishes that you can choose from for this hardware kit. The finished are black, silver, or gold (Coming soon).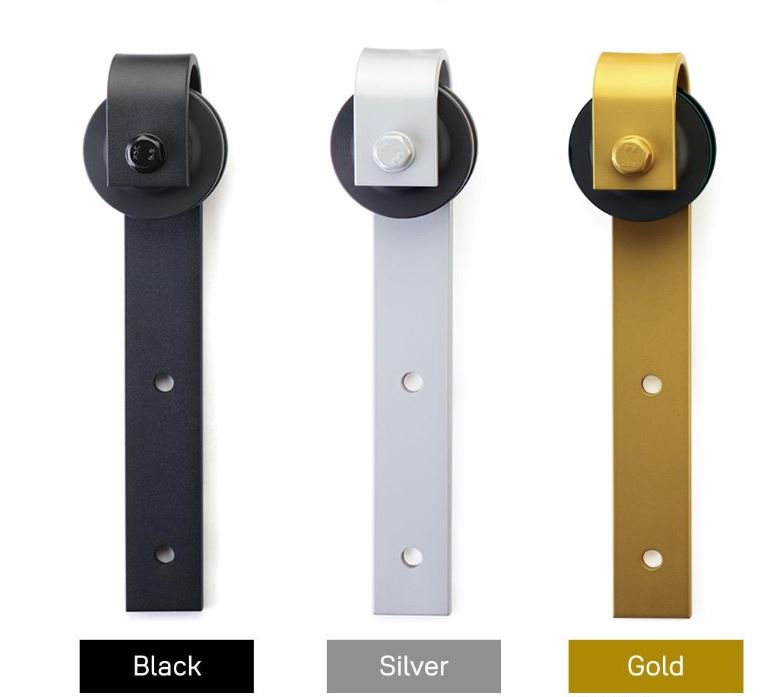 A company born of innovation, Yale has pioneered the evolution of the locking industry for over 170 years. Offering a broad portfolio of door hardware and locks to secure your home or business, Yale continues to innovate new products for both residential and commercial applications.