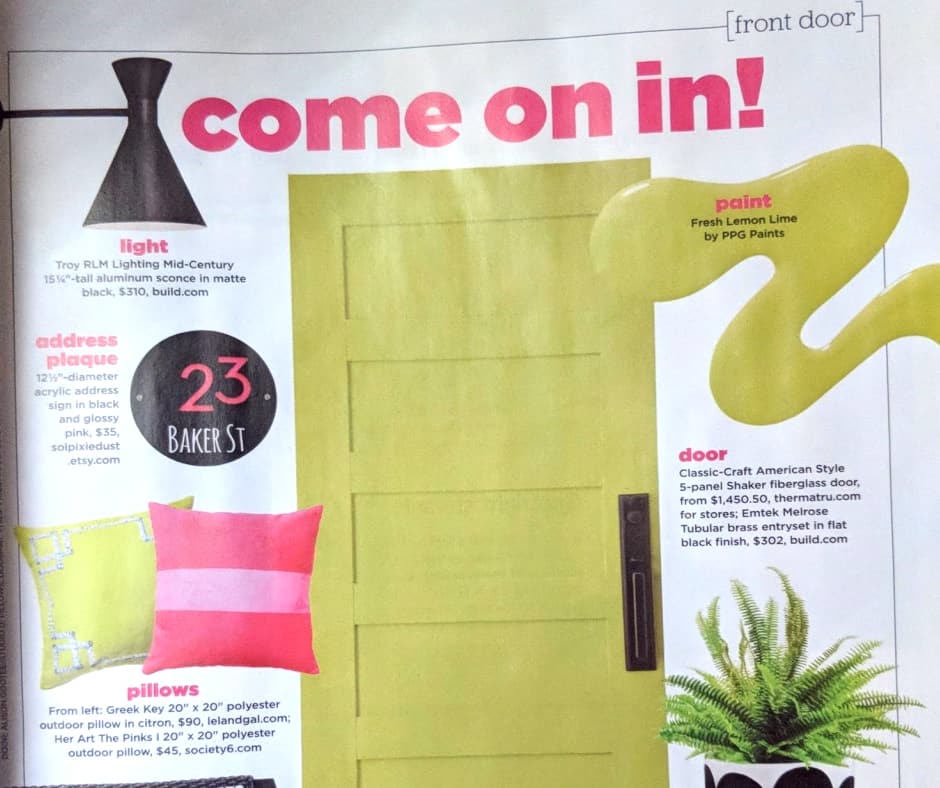 Spring is here and you can't beat the joy that it brings. Fresh air, new blossoms and a renewed sense of style.
This month, HGTV magazine featured pops of color, highlighting everything from outdoor spaces to corner kitchens. To pull off some serious curb appeal, they recommend painting your door a bold, bright color and finishing off the look with Emtek Hardware.
Shown here is paint – Fresh Lemon Lime by PPG Paints and a classic-craft American Style 5-panel Shaker fiberglass door with Emtek Melrose Tubular brass entry set in flat black finish.  Emtek is dedicated to helping bring your personal style to life.
About Excel Marketing
Excel Marketing specializes in determining the best way to promote product lines such as Emtek. They represent product lines and work with designers, architects, homeowners and shop owners to bring the products to market. If you would like to learn more, reach out to Excel Marketing today.
About Emtek
Emtek is dedicated to helping bring your personal style to life. Door hardware is more than a way to open, close, and secure a space. To Emtek, it is an integral part of a room's design theme. Each order is custom assembled in their Southern California facility. There is no predetermined combination of knobs, levers, rosettes, and finishes; Emtek encourages you to mix and match according to your own taste.
See One Family Expresses Their Personal Style with Emtek Products