Located in Croy Canyon, Idaho, this minimalist mid-century modern home inspires!
The remote Croy Canyon, Idaho residence is a bold representation of mid-century architecture. Both timeless and unique, this home, built by Sawtooth Builders, features a harmonious blend of stone, glass, cork, wood, and Rocky Mountain Hardware hand-cast bronze design elements. Our Branch Grip placed on the home's contemporary paneled front door provides an organic, welcoming touch to the lofty entryway. Our Organic Square Grips, finished with a White Brushed patina, lend natural texture and shape in a unique application. Endlessly adaptable, here they are positioned horizontally on doors featuring soft-close roller catches. Simply presented with a cool color palette, this home is a dynamic ode to modern minimalism.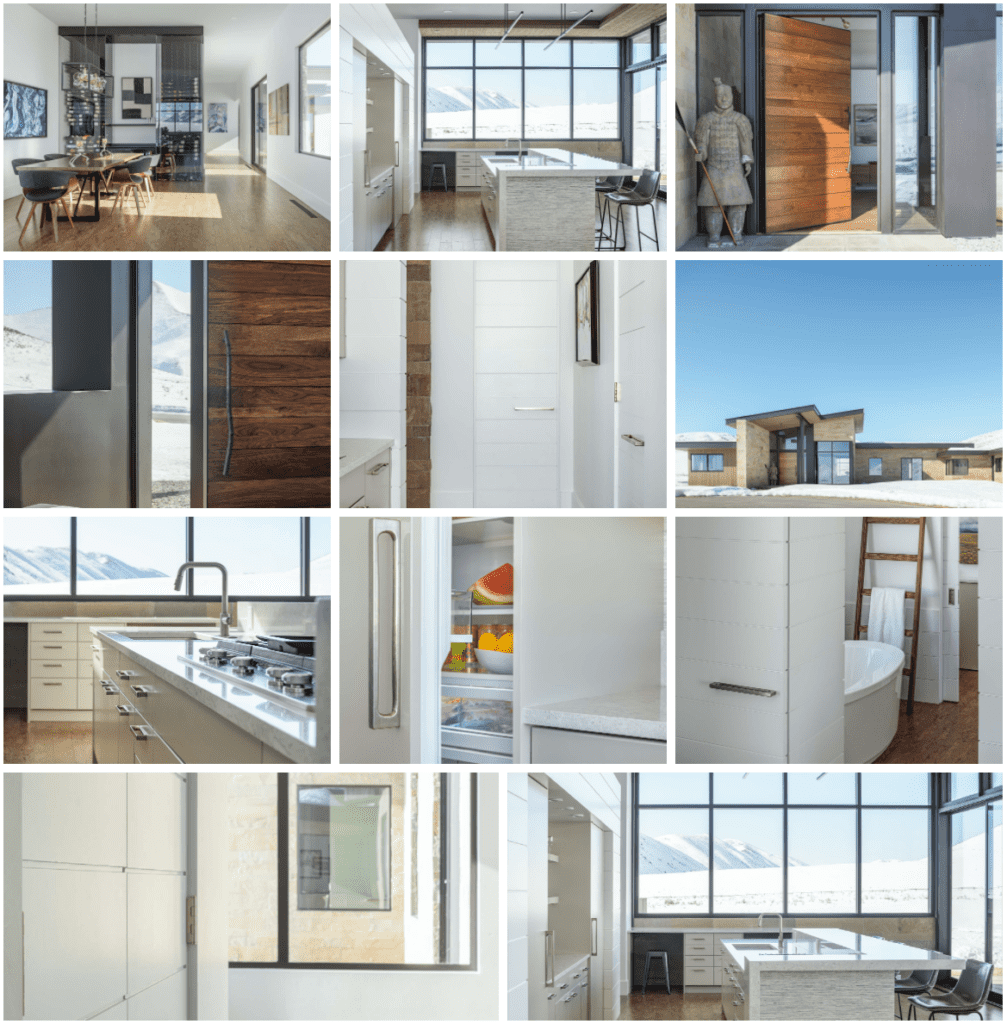 Project Team
BUILDER
Sawtooth Builders
Products Shown
Various sizes of our Organic Cabinet pulls (ck270) and Organic Grip (G381) shown in white bronze brushed
PRODUCTS SHOWN

About Rocky Mountain Hardware
Founded in 1994, Rocky Mountain Hardware is a leading manufacturer of bronze architectural hardware. They are based in Idaho, operating three production facilities including one of the few remaining artisan-lead metal foundries in America. The range of designs includes door and cabinet hardware, kitchen and bath accessories, tile, plumbing, lighting and more. The company also has extensive custom capabilities. Authentically "Made in the U.S.A.," Rocky Mountain Hardware products are cast of 90% post-consumer recycled materials.
To see this and more style inspiration, visit the project portfolio on RockyMountainHardware.com