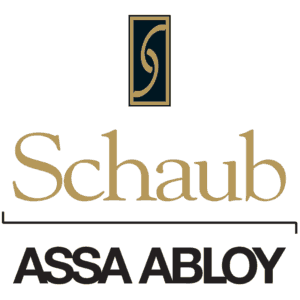 Schaub & Company was founded in 1998 by Bob and Marcia Schaub in Grand Rapids, Michigan. The husband and wife team built years of experience in the cabinet hardware industry before starting their own company. It was from that experience that they saw a need for a different kind of company, one based on three values as its foundation: service, quality, and unique designs.
In 2010, Schaub & Company partnered with ASSA ABLOY, the global leader in door opening solutions. The partnership was a natural step and Schaub & Company continues to strive to create the best products for its customers. ASSA ABLOY is headquartered in Stockholm, Sweden, and has extensive operations worldwide. Schaub has affiliated companies in the U.S. including Emtek, Sargent, Medeco, Arrow, Curries, McKinney, Securitron, H.E.S., Graham, Yale, Corbin-Russwin, Rixson, Norton, Folger-Adams, PEMKO and Adams Rite.
Schaub & Company cabinet hardware is created with passion and expert craftsmanship. Every piece is rich in design and details that make a home truly stand apart. Collections are made from some of the most stunning materials on earth. The full catalog offers knobs and pulls in every style, from sleek contemporary to ornate luxury.
Schaub & Company continues to introduce new designs and finishes to its collections and remains a leader in the industry for its quality products and service.
Our Signature collection offers a wide range of designs at very affordable prices. Beautiful and unique designs in 61 finish options.
Our Symphony collection is the ultimate in luxury. We offer stunning designs with organic inlays including Mother of Pearl, Tiger Penshell, Imperial Shell. As well as the beautifully textured material from the Lost Wax Solid Brass process.
Click here to go directly to their website: http://schaubandcompany.com