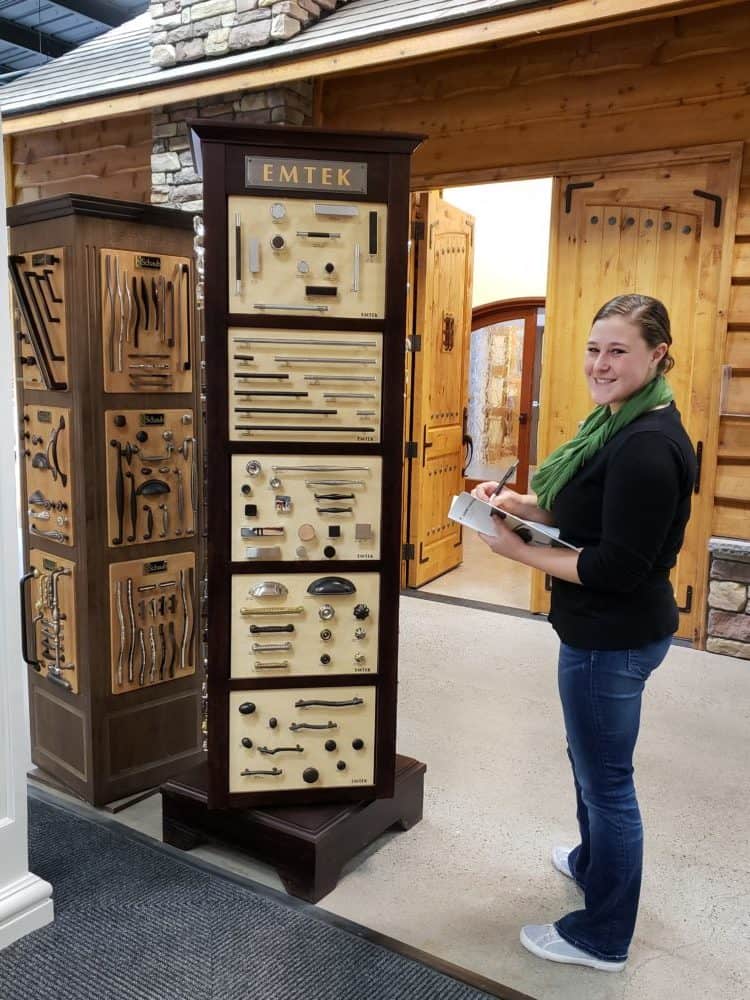 Katie Stuart, Design Assistant at Boyce Lumber shows off the new Emtek displays on the showroom floor of Boyce Lumber & Design Center. Boyce Lumber & Design Center, located in Missoula, Montana prides itself on delivering the highest quality and best value to their customers. At the state of the art Boyce Design Center, you will find everything you need for your next construction project. Whether it be a simple window replacement or a full-scale renovation, their skilled design team helps you find the perfect match, at the perfect price.
Boyce Lumber and Design Center has one thing in mind and that's serving the customer, and the Missoula Community, in whatever way they can.
The clean display shown here highlights Emtek products.
About Emtek
Emtek is dedicated to helping bring your personal style to life. Door hardware is more than a way to open, close, and secure a space. To us, it is an integral part of a room's design theme. Each order is custom assembled in our Southern California facility. There is no predetermined combination of knobs, levers, rosettes, and finishes; we let you mix and match according to your own taste. Door hardware should make a statement, your statement.