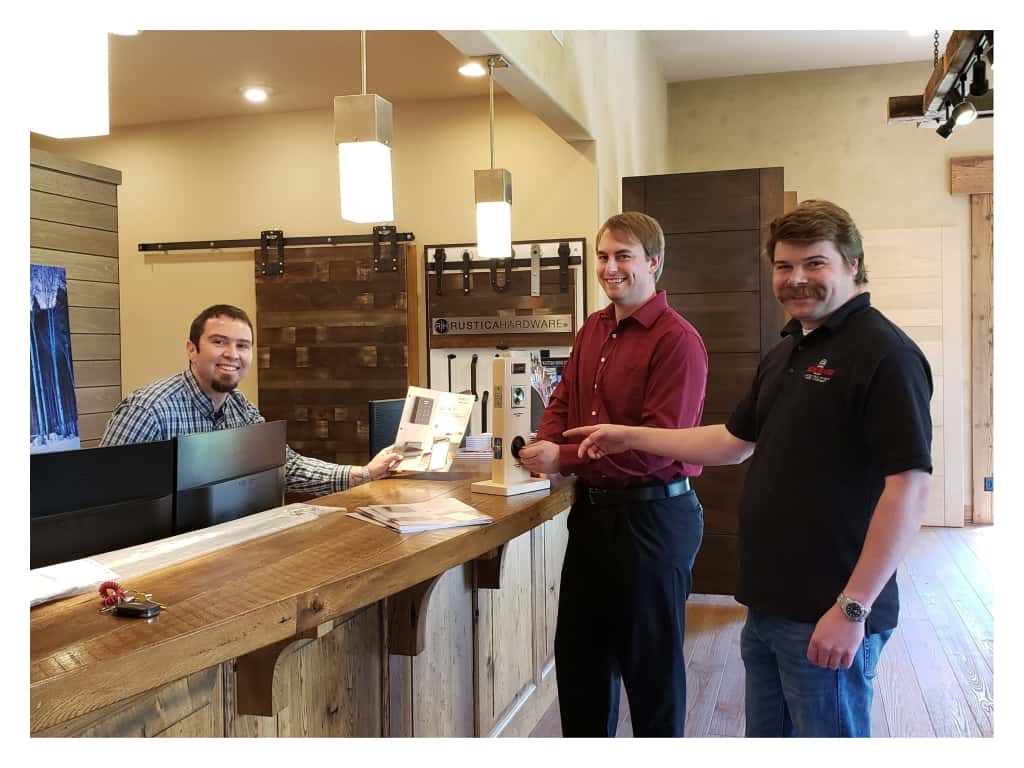 Montana Sash and Door opens up a world of possibilities for your home. Their unique product lines feature quality American, Canadian, and Italian suppliers with design options from rustic to mountain contemporary – perfect for achieving a distinct aesthetic vision.
Here, the Montana Sash and Door team pose for a picture after attending a product information meeting for the new Emtek Empowered Lock and the forthcoming pocket door hardware. Shown left to right is: James Rasch, Jordon Miller, and Chris Garwood.
James Rasch, shown below, shows off a section of their Rocky Mountain Hardware display, the largest collection in the state. On the top, left corner is a display of bronze belt buckles featuring the top architects' logos in the Bozeman, MT area. It is common to see these buckles on belts around town.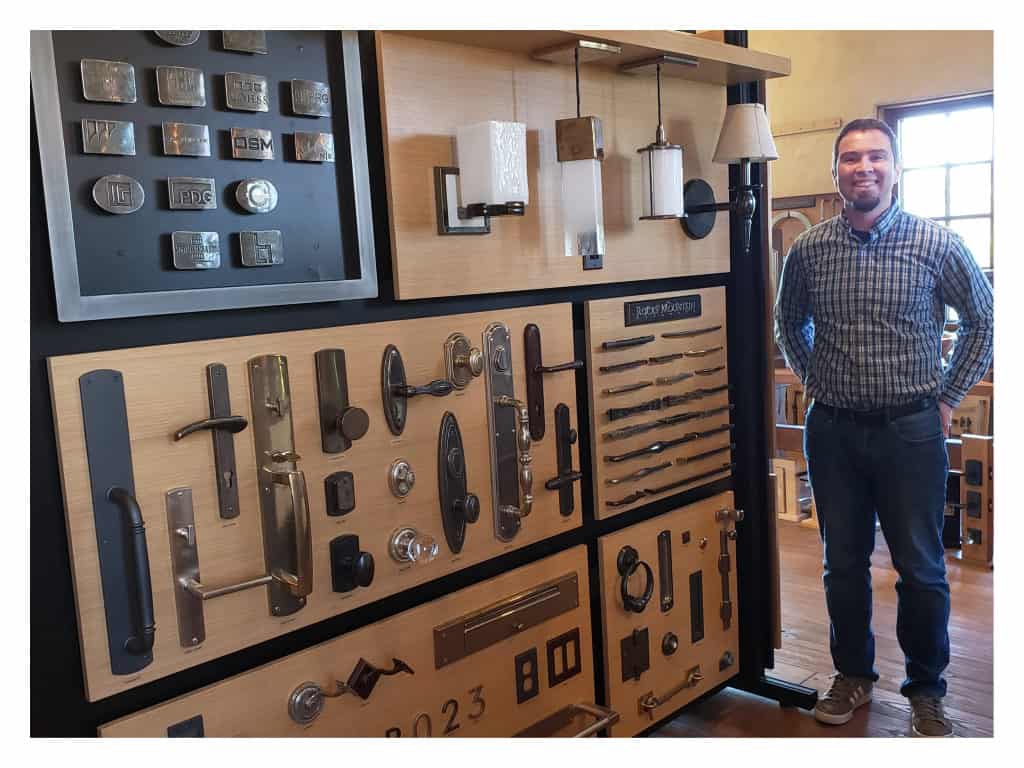 About Montana Sash and Door
For over twenty-five years, Montana Sash and Door has made it their goal to meet the needs of the region's builders and architects.  Richard Garwood founded the company as a complement to his cabinet shop, Mountain High Woodworks, based on clients' requirements for high-end doors and windows to accompany the millwork he produces.
Their client-centered approach has led them to evolve their product lines over the years to meet the specific aesthetic and performance requirements of their clients.  The collection is diverse; from bronze hardware made locally in Idaho, to bronze windows made in Italy, but the common thread has always been the selection of quality, hand-made products.