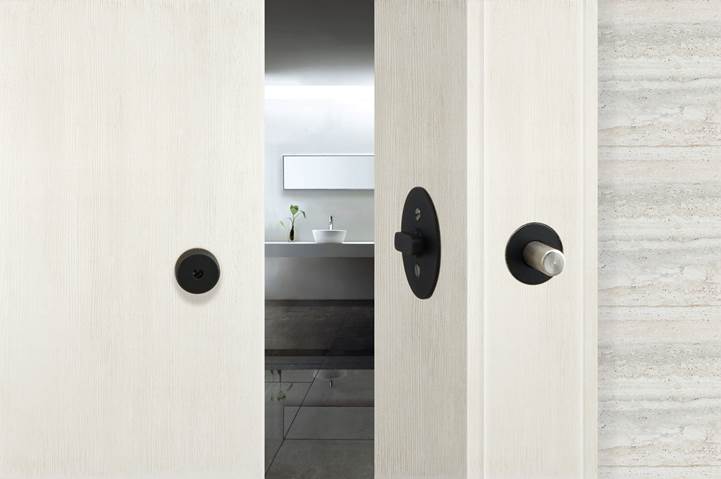 INOX Privacy Barn Door Lock recognized in Kitchen & Bath Business' 2017 Product Innovator Awards
Kitchen & Bath Business magazine annually recognizes products that excel in engineering advancements, aesthetic merit, and innovation, as well as meet unique marketplace needs. This year, we're proud to announce that the groundbreaking INOX™ Privacy Barn Door lock is one of only six Honorable Mentions for this prestigious award.
"Clean, concise, functional, practical and innovative," is how the judges described the lock, adding that it "caters to a trendy design feature – the barn door." They marveled that it "opens up doors design-wise" to meet new architectural needs.