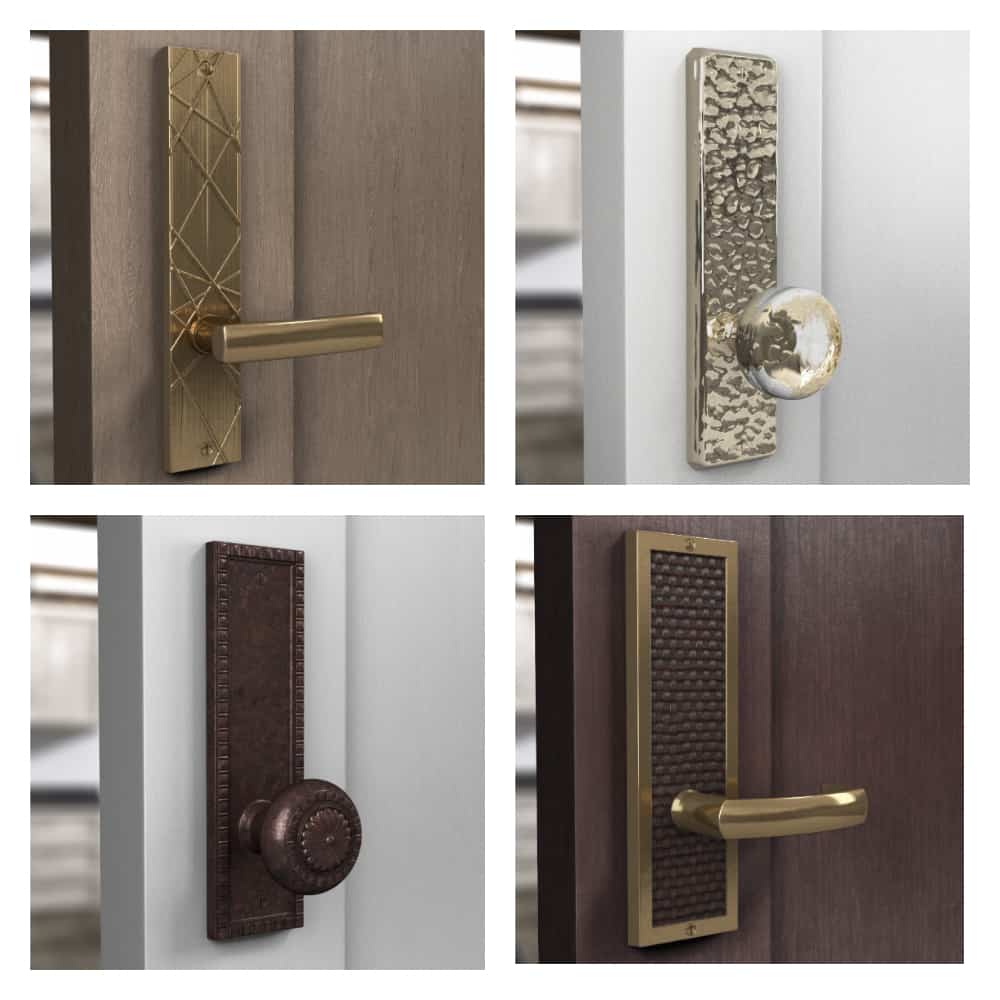 Looking for that extra special door hardware to complete entry to your dream home? Rocky Mountain Hardware's Design Your Own door hardware composer allows you to mix and match any of the escutcheons, handles, and finishes to create a piece that is unique to your needs and style.
How It Works
Select a collection and start configuring from there. Options include switching out the finish, the escutcheon, and the handle. You can even change the door color so you can gain a better understanding of how the hardware will look in your space.
Once you are done, you have the option to save it to a portfolio, download a pdf with a photo of your creation, the product info and specs or to find a dealer that carries all the parts.
This is hands down the best way to shop custom. It's really fun and you can do it anytime from the safety of your own home.
About Rocky Mountain Hardware
Founded in 1994, Rocky Mountain Hardware is a leading manufacturer of bronze architectural hardware. They are based in Idaho, operating three production facilities including one of the few remaining artisan-lead metal foundries in America. The range of designs includes door and cabinet hardware, kitchen and bath accessories, tile, plumbing, lighting and more. The company also has extensive custom capabilities. Authentically "Made in the U.S.A.," Rocky Mountain Hardware products are cast of 90% post-consumer recycled materials.
About Excel Marketing
Excel Marketing promotes high-end product lines such as Rocky Mountain Hardware. We represent product lines and work with designers, architects, homeowners and shop owners to bring select products to market. If you would like to learn more, reach out to Excel Marketing today. Contact us.