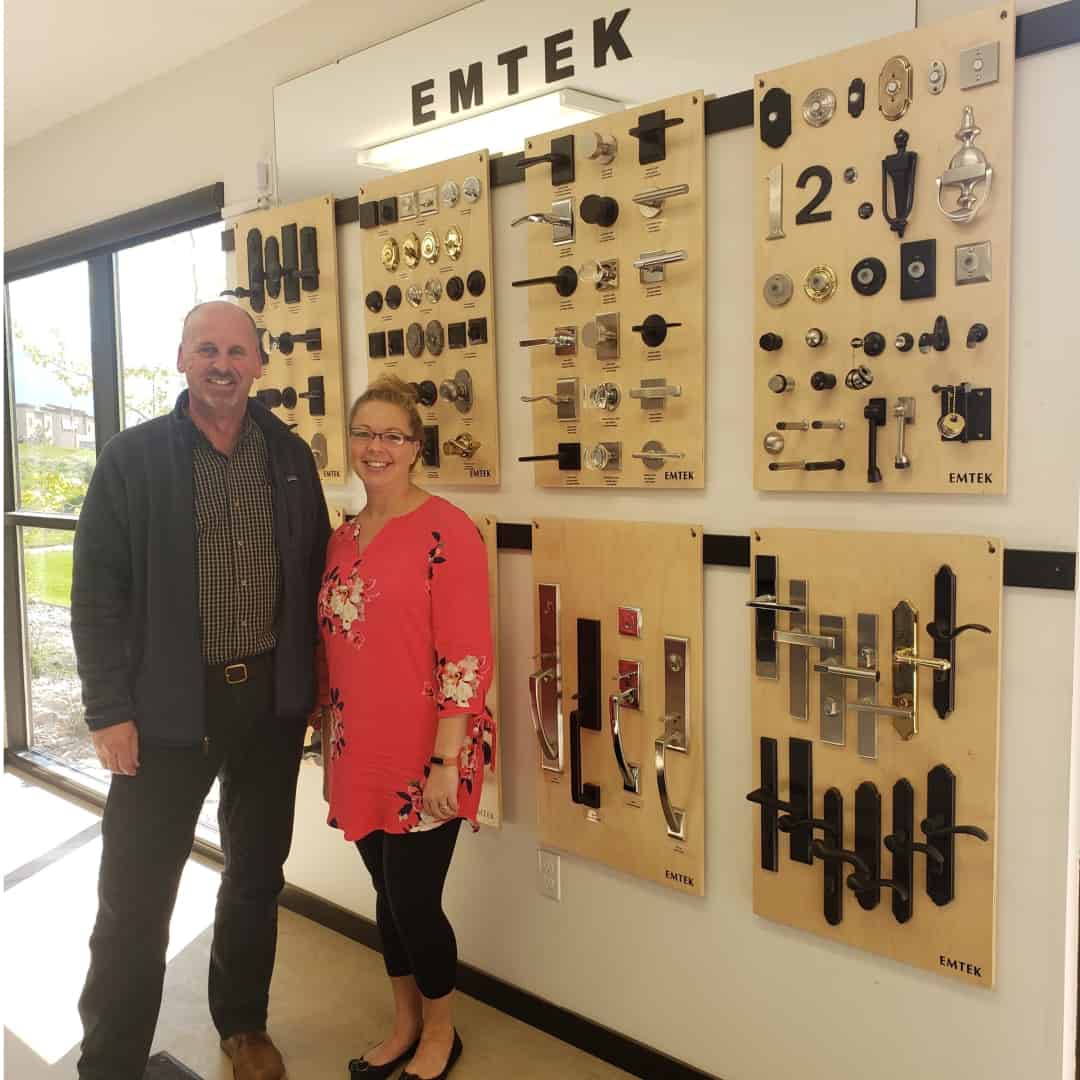 Hardworking folks that are fun, friendly and great to work with are a treasure. Excel Marketing would like to extend a gracious thank you to Emtek's Western Regional Manager, Stuart Mann (shown left) and Tracy Nash, the Sales Associate at Valley Glass (shown right). We love working with you and especially appreciate your aesthetic approach and friendly comradery.
About Valley Glass

Valley Glass is Northwestern Montana's most experienced and largest window, door and glass company, with locations in Kalispell, Columbia Falls and Polson. The photo here is the Polson Showroom. Valley Glass specializes in all things glass, including residential and commercial glass replacement, vinyl windows, composite windows, aluminum clad windows, euro-style glass showers, skylights, mirrors, decorative glass, insulating glass, atriums, tempered glass, doors, automatic entrance doors, aluminum storefronts and much more. They offer major brands such as EMTEK.
About Emtek

Emtek is dedicated to helping bring your personal style to life. Door hardware is more than a way to open, close, and secure a space. To Emtek, it is an integral part of a room's design theme. Each order is custom assembled in their Southern California facility. There is no predetermined combination of knobs, levers, rosettes, and finishes; they let you mix and match according to your own taste. Door hardware should make a statement, your statement.
About Excel Marketing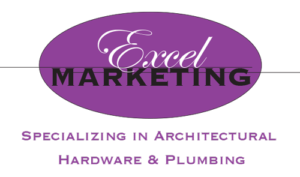 Excel Marketing specializes in determining the best way to promote product lines such as Emtek. They represent product lines and work with designers, architects, homeowners and shop owners to bring the products to market. If you would like to learn more, reach out to Excel Marketing today.