Nothing like that golden hour shower power, are we right? These Watermark industrial bathroom fixtures are a perfect complement to hand-painted tiles and golden lighting.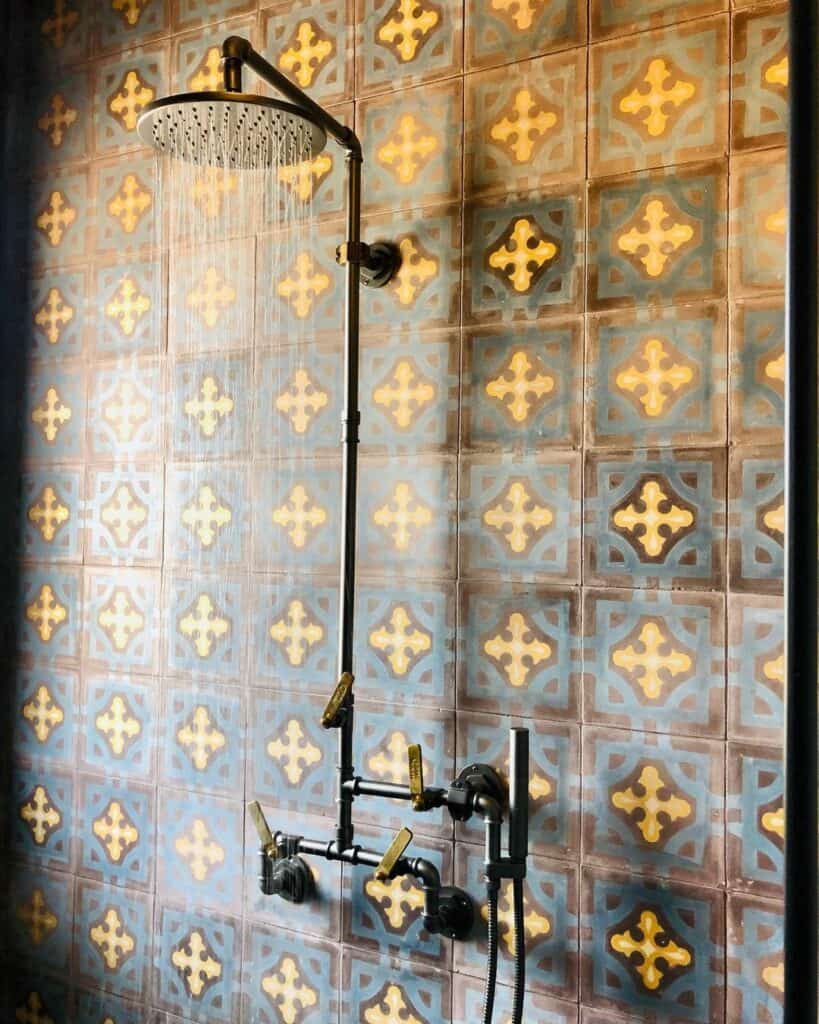 The fixtures here are Elan Vital in gunmetal with aged brass handles. The Elan Vital collection is by Susan Fredman Design Group, Hydrology and the Watermark Design Studio.
The award winning range presents the ultimate in stripped down aesthetic. using parts reminiscent of commercial ball valves and plumbing unions, this range offers a unique visual combined with the advantages of modern valves and aeration. See the full Elan Vital Collection.
More Watermark Design Inspiration

For more than three decades, Watermark Designs has been a leading manufacturer of decorative plumbing fixtures, bathroom accessories, grab bars, shower drains, and elegant hardware for the luxury, commercial, and residential markets. Based in the independent design hub of Brooklyn, Watermark's designs are a reflection of the creative melting-pot from which it hails.