Please see the updated sale list of discontinued products from Fairmont below. Note it is first-come-first-serve, so if you are in the market, please get your order in ASAP. There is quite a bit more added to the list from a couple of weeks ago.
I also attached the fall display special just to remind you. Great pricing for both sale and display items. Let us know if you have any questions. Thanks for all your support.
---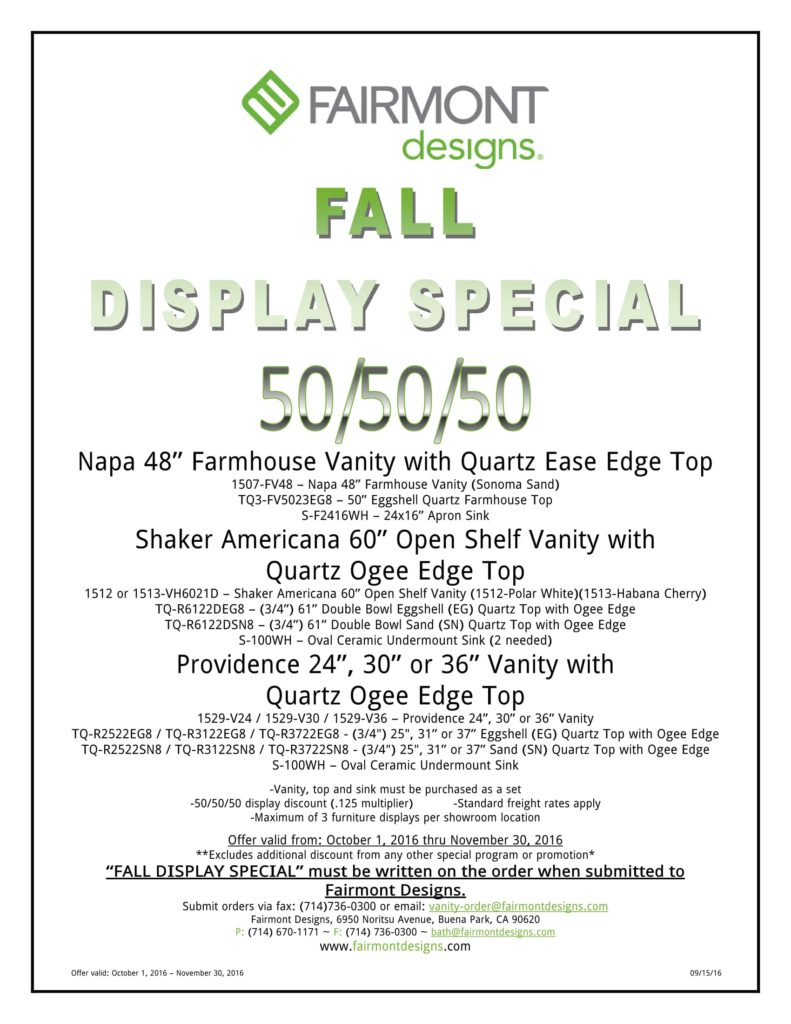 Fairmont Designs has been creating beloved products for over 25 years. Their collections embrace design themes ranging from traditional to transitional, contemporary to rustic; sophisticated to casual. No matter your style, you are sure to find it. They are also a member of the Sustainable Furnishings Council and have a proven commitment to eco-friendly business practices ensuring their furniture is safe for the public as well as the environment.