Check out Emtek's Spring one-room challenge, the compilations of some of the highlights from the 8-week challenge are below.
Twice a year, for the last 14 years, Emtek sponsors an official One Room Challenge. Competing designers pick one room and complete a redesign using Emtek products. The designers document the journey, sharing before and after photos and blogs about the Emtek hardware selection and integration. When complete, applicants submit their stories and photos for a chance to win.
Jeweled Interiors
First up, we have Jewel Marlowe of Jeweled Interiors who tackled her laundry room for the challenge. Who said a small laundry room couldn't be glam? As Jewel likes to say, "The smaller the space, the bolder the design." And so, the maximalist laundry room of her dreams was born!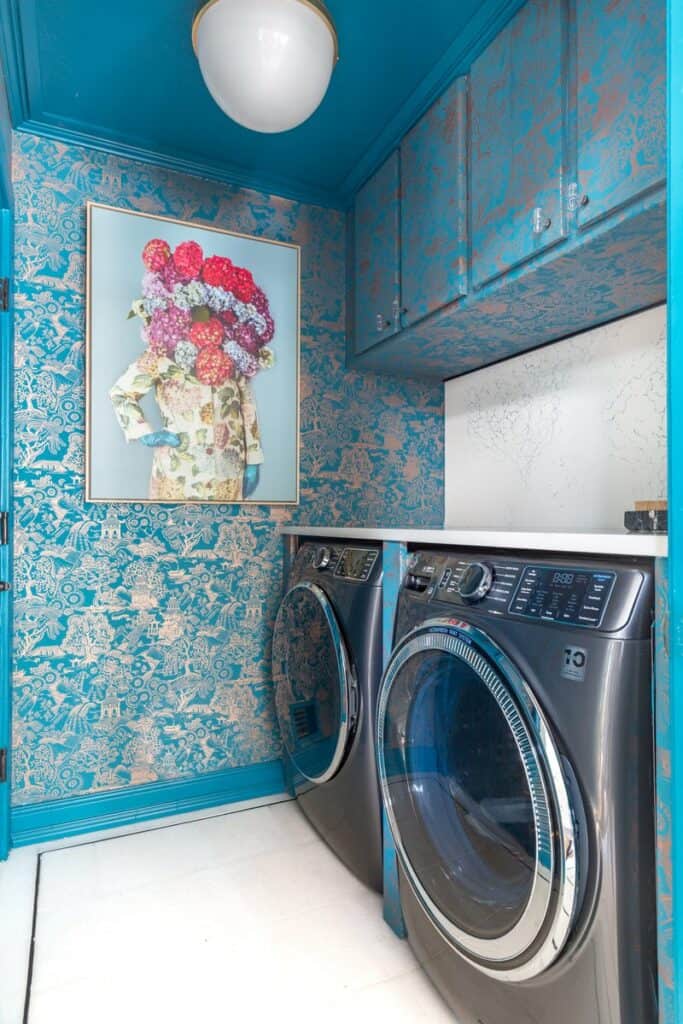 Dressing Room Interiors Studio
Next, we have Ariene Bethea of Dressing Room Interiors Studio who transformed her maple kitchen into a stunning black kitchen masterpiece. This incredible space is topped off with Emtek cabinet hardware.
In Ariene's words: "Hardware is an integral part of a room's design theme and I love the versatile design of the Brandt Knob by Emtek in Satin Brass. This knob is the perfect bridge between the traditional elements of my cabinetry and the sleekness of painting them black. I paired the Brandt Knob with the clean transitional elements of the Jasper Pull in Satin Brass to complete this look."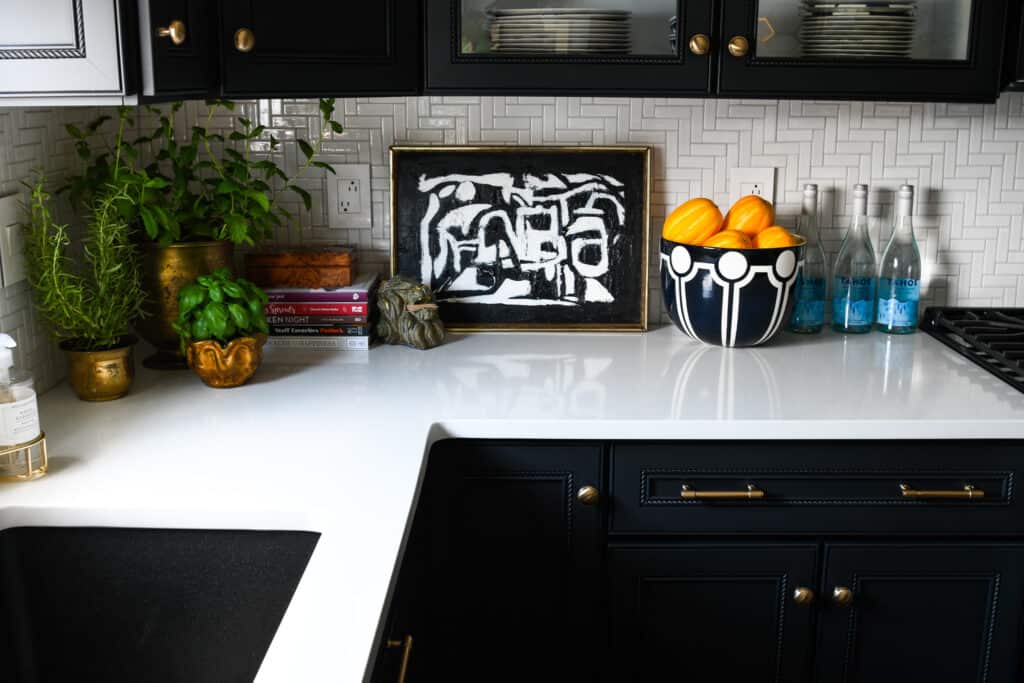 Lord Design
Sachi Lord of Lord Design decided to incorporate one of our newer items, the SELECT Knurled Knob, which is exciting to see in action! She tackled her bathroom as part of her renovation and the result is stunning.
Providing insight into her creative thought process, Sachi wrote, "With all the newness in the space I wanted something that added an aged, classic feel. We used the Emtek Conical Knurled Knob in Unlacquered Brass for our utility door and our laundry doors… For the doors to the bedrooms and bathroom, we used a matching Emtek L-Square Straight Knurled Lever also in Unlacquered Brass. I am SO excited to see how this ages and turns, it'll be a perfect addition to the handmade, natural feel I have going on with the shower and floor tile."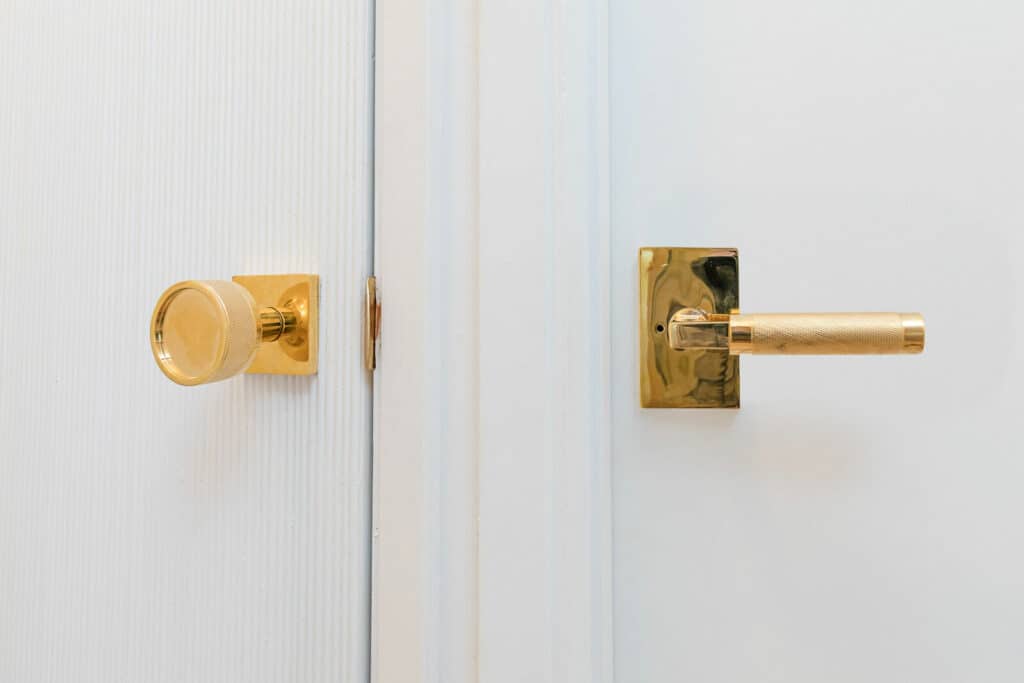 Cass Makes Home
Cass, the designer behind Cass Makes Home, created a beautiful and serene spa bathroom. She opted for Emtek's Narrow Modern Rectangular Pocket Door Mortise Lock to create a luxurious experience from the moment you enter the room.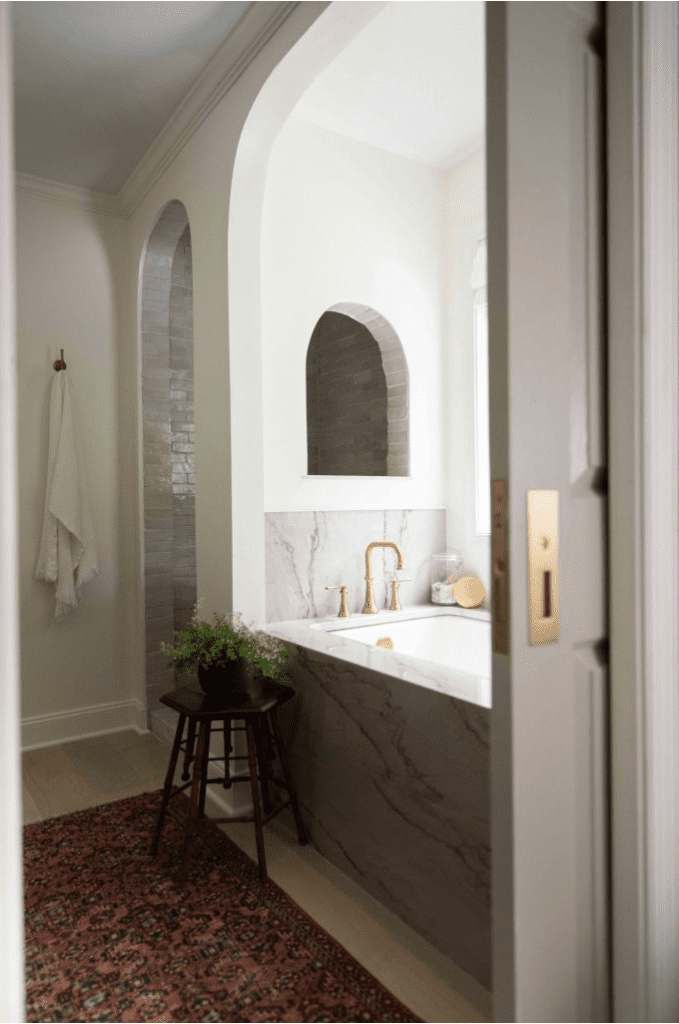 About Emtek
Emtek is dedicated to helping bring your personal style to life. Door hardware is more than a way to open, close, and secure a space. To Emtek, it is an integral part of a room's design theme. Each order is custom assembled in their Southern California facility. There is no predetermined combination of knobs, levers, rosettes, and finishes; they let you mix and match according to your own taste. Door hardware should make a statement, your statement.
Source: Admin, Admin. "Spring 2021 One Room Challenge x Emtek Highlights." Design Your Style, 9 Aug. 2021, https://emtek.com/blog/spring-2021-one-room-challenge-x-emtek-highlights/.