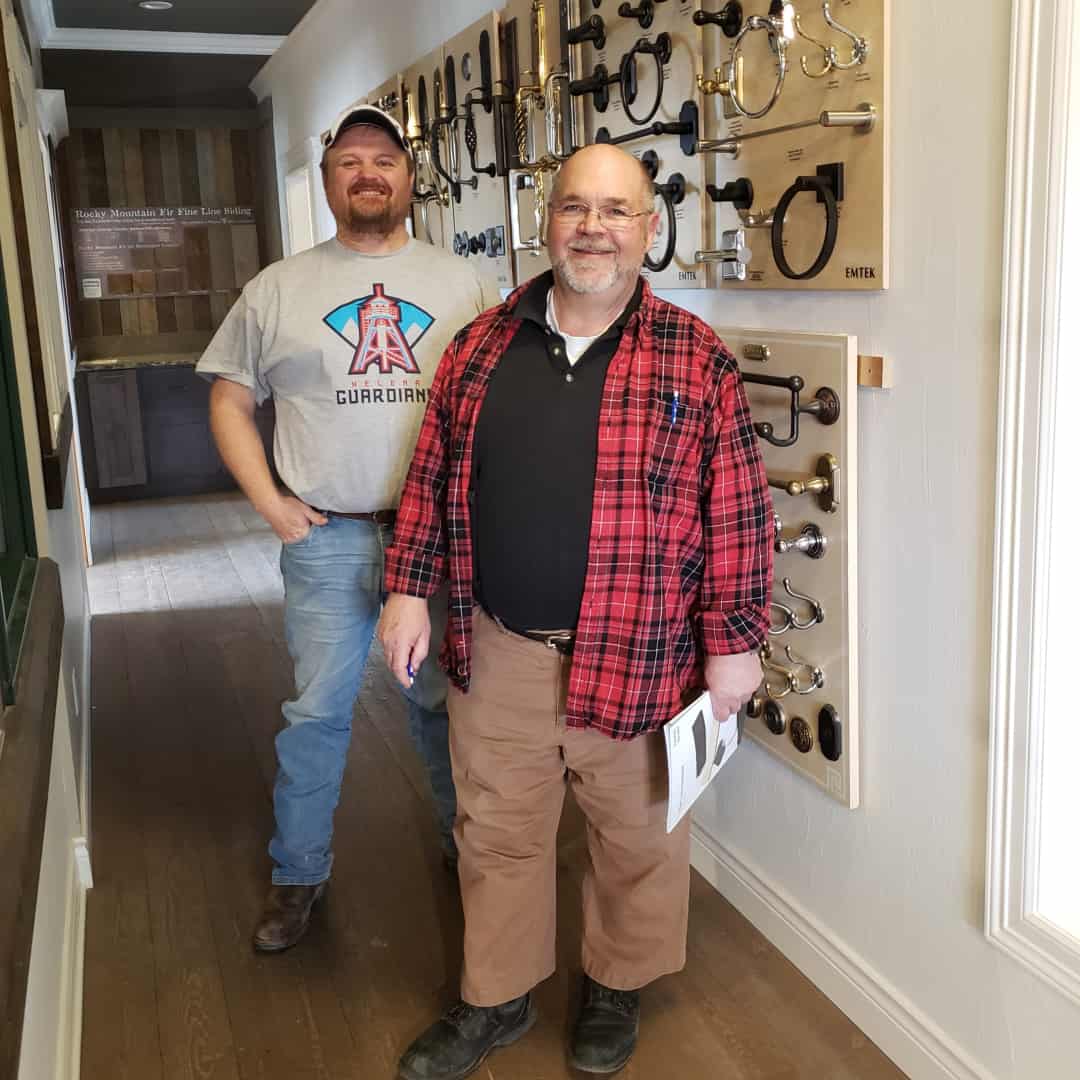 In this photo, BMC newcomers Tim Broadbrooks (left), and Timothy Nagel (right) stand in front of multiple Emtek displays while attending Emtek Training. Timothy joined the BMC Team 1 week ago. He will work in the Cabinet Design Department for the company.
Tim Broadbrooke, who joined BMC last July, works in the door and window department. Tim was especially excited to learn about Emtek's new EMPowered Motorized Touchscreen Smart Keypad Lock.
BMC is one of the nation's leading providers of diversified building products to professional builders and contractors in the residential housing market. BMC's comprehensive portfolio of products spans building materials, including millwork and structural component manufacturing capabilities, consultative showrooms and design centers, value-added installation management and an innovative eBusiness platform capable of supporting customer needs.
They strive to be the best resource for remodelers, renovators, contractors, and builders, no matter the scope of the project. You can trust BMC to provide the right products and knowledgeable experts to assist you. We at Excel Marketing, love working with them and appreciate their mission. On behalf of Excel Marketing and BMC, we welcome the Tims to the team!