Fairmont Designs was a winner at the 2022 Readers' Choice Awards in the bath cabinet and vanity category. See the original announcement…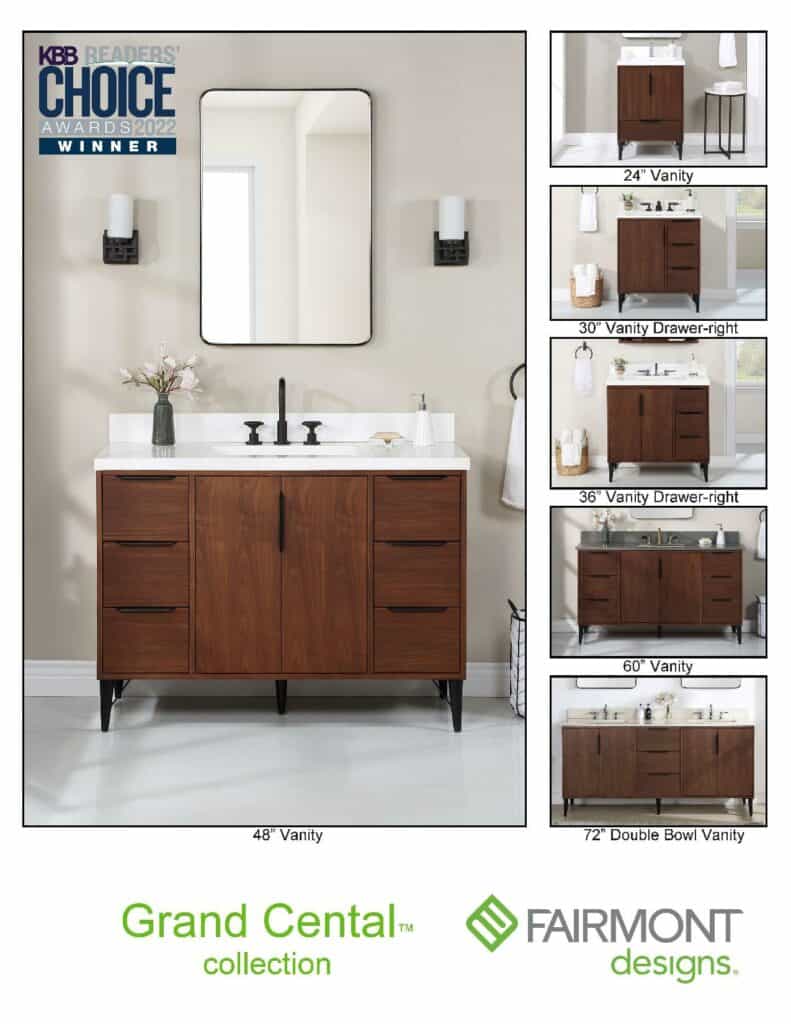 The 1551 Grand Central
The 1551 Grand Central is not just your average vanity crafted by Fairmont Designs. It is a statement of luxury, fashion, and function. Stylishly simple, the design steps out of the ordinary on legs reinforced with innovative braces.
This fantastic vanity comes in six different sizes ranging from 24 inches to 72 inches. Drawers and Cabinets to allow your toiletries to remain secretly hidden. A deep, lustrous natural walnut finish and matte black legs and hardware complete this picture; one that is perfectly framed for modern life. Some other additions that this amazing vanity has are a top drawer with removable dividers and power stations.

Fairmont Designs has been creating beloved products for over 25 years. Their collections embrace design themes ranging from traditional to transitional, contemporary to rustic; sophisticated to casual. No matter your style, you are sure to find it. They are also a member of the Sustainable Furnishings Council and have a proven commitment to eco-friendly business practices ensuring their furniture is safe for the public as well as the environment.